Remember the History and Veterans with Quest Factor
On Veteran's Day, it is time to make amends and remember how much did our veterans do to protect our country and everything it stands for. There is no surprise that people celebrate Veteran's Day differently. Some of us have veterans in our families, and that is how we know that even if certain people who went through war are eager to talk about and share their experience, others prefer to keep the memories to themselves and get distracted by entertainment and local community events. Others do not know veterans in person, but are happy to serve the community and help with the organization part.
It is entirely up to you what to do on this day. If you take time to reminiscence, think about everything in a bigger scale and spend time with people who put their lives on the line to help to protect the ground behind your feet, that's great. We offer special prices on our escape rooms and live-action quests just for the occasion. Bring along your family, and enjoy a one-hour adventure in a space created for safe exploring, amusement and fun.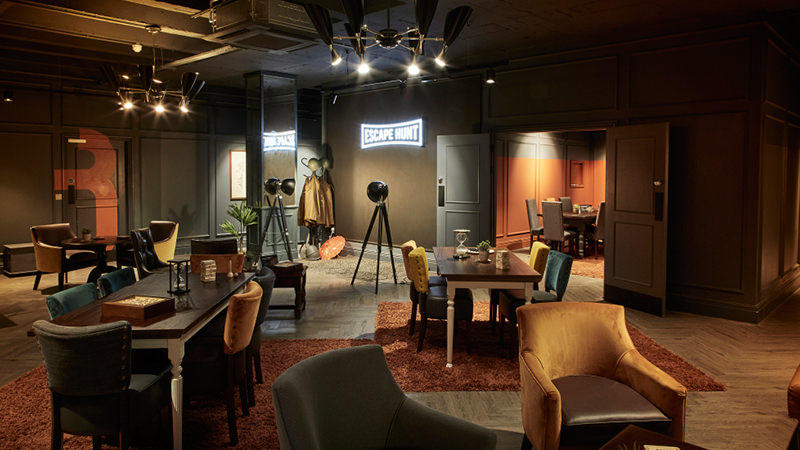 Why You Should Consider Visiting an Escape Room on Veteran's Day
Our offer is best suitable for the families who happen to have veterans in them, but it is ok to spend some quality time with your dearest people on this fantastic holiday. If you have any educational or traditional events planned for the day, an escape quest will become an intellectual and emotional pause that everyone needs from time to time. Also, it is essential to know that Quest Factor has historical escape rooms that will help you to get in touch with the main symbols of our country, such as the Declaration of Independence. If you want to keep your entire daily schedule similarly, we recommend picking up this very escape quest.
Even if you breakout escape room faster than it was expected (there are rare cases when the teams dealt with tasks in ten minutes or less), you'll still have a great time together. But if any of your team members consider themselves veterans of room escape quests, plan and pick up the locations that will be challenging for them!
On Veteran's Day escape rooms help to make people cooperate, even if they usually wouldn't act as a strong team. In every family or collective, there are leaders, followers and those who tend to fall a bit behind. But in our escape rooms, every team member will need to act to get out in time. Feel the team spirit and settle a new record! And don't forget to make a reservation.