You Can Fight Stress Now: Visit an Escape Room and Brighten Your Mood
Winter can give anyone a hard time: there's not that much sun around even on sunny days, everything appears dull and gray, and also if it isn't freezing all the time, low temperatures prevent people from way too many favorite activities. Luckily, there are still plenty of things to do inside. Being stuck inside sounds like a peculiar situation on its own… If you're locked in a fun escape room, that is. It would be safe to say that escape rooms stay universal choice when it comes to categorizing fun activities. You don't need specialized knowledge, skills or equipment to participate in an escape room adventure. While it's generally recommended to bring friends along, many studios allow playing with strangers, so the only thing you need is your desire to go. Since it's an inside activity, you can enjoy solving puzzles and looking for clues at any time of the year. And if you're stressed, sad or just tired, a good escape quest will cheer you up in no time!
What Makes Escape Rooms the Perfect Stress Medicine
People visit escape rooms for fun, even if they compete in teams on a semi-professional level. The main force that brings our visitors back for third, fifth, tenth time is love for puzzles, teamwork and quality entertainment, but that's not all. There's also a significant factor: the ability to try oneself in an extreme situation that is unlikely to happen in real life.
Many of our escape quests feature fantastic stories or mythological elements, or sometimes even great movie plots like bank heist. These storylines do not contain many recognizable details from our daily life; instead, it gives players a new world to dive into. That means the experience from an escape room adventure has nothing to do with daily routine; instead, it provides unique situations in which solutions lead to natural consequences. The players see the results of their actions immediately. It brightens the mood instantly; winning or losing doesn't matter so much as it's the process that is important.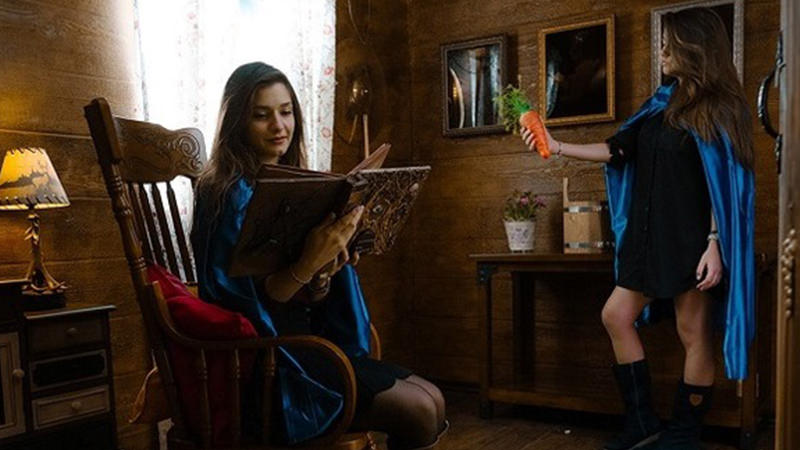 A fun escape room often combines an entertaining story with complicated puzzle chains. This approach gives much more possibilities for creating unique memories, as our visitors are not just observers: they are main characters, and they can influence the plot directly, basically creating the story according to their wishes.
What do you think, escape rooms good for dealing with stress? Or maybe it would be too hard for a stressed player to relax and enjoy the quest properly? Please share your thoughts and experiences in comments below.