Establishing An Escape Room Franchise
Escape Room Franchise is a Great Idea for Investment
It can be said without mistake that escape room business is a lucrative one. With minimal starting budget, people who burn with passion about the art of scaring, creating entertaining stories and real life puzzle chains, manage to launch projects that become successful financially on their first year. And – what's the most important – they continue to bring money even after the 18-month-long "hype" begins to fade away.
Is There A Chance To Succeed?
So, have you actually ever thought of making your own escape room? It's okay if not: there are so many different escape adventures and companies in US that it's easy to think that everything has already been done to the core. While we don't believe that to be true (or why would so many new innovative escape rooms appear every year), even if it was, it wouldn't be a problem.
Imagine you have been a passionate fan of escape rooms for 3-5 years. Which challenges would you enter more often? Probally those not so far from where you live. Some people can afford visiting all the studios in their state, others mostly attempt escape rooms that are in their own city. Well, what about players who like escape rooms, but are not fans? They'd mostly visit to celebrate a birthday, or a beginning of a new school year, or something like that. Of course, they'll prefer escape rooms to be in their own neighborhood: it's just more convenient, so there's no wonder lots of visitors would prefer it that way.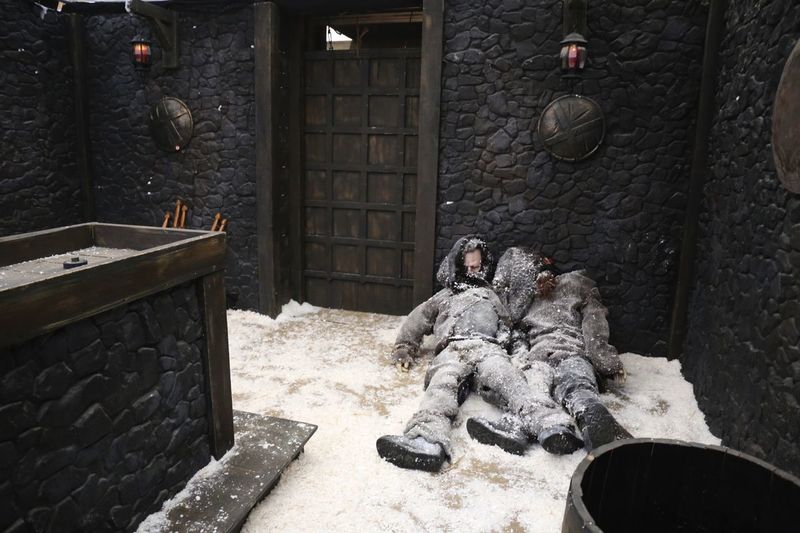 How Does An Escape Room Franchise Work
If you've spotted a place that is not yet occupied by another creative studio, then there's a great business opportunity right in front of you. Now you can go two ways:
Spend a lot of time and money to plan and decorate your own escape room, write a decent scenario, create challenging puzzles and test the whole thing (because interactive adventures are tricky, and there are lots of factors to match in order for the quest to become fun).
Buy an escape room franchise. With the license, you get set-ups for escape adventures created by professionals. You won't be putting your money to risk: the designs and puzzles are constructed in a way to constantly surprise the player, so everyone'll be talking about your room. If you're competing in an area where there aren't a lot of competitors to begin with, you're guaranteed to succeed.
Buying a franchise is recommended for those who are just trying themselves in escaping entertainment business for the first time. Get a hold of how it's done, attract clients – and you'll have a steady fundament to launch a unique escape room, if you ever want to.