Escape Room Themed Gift Ideas
Do you have a friend or relative who loves escape rooms? Then you might have wanted to gift them something unique that would remind them of the wild adventures you had together. There are not so many straightforward escape room gifts out there, so it's not like you have to spend the entire month till their birthday planning and reconsidering. Still, it's great to know the options you have right from the start, so here you go!
Escape Room Souvenirs
If your friend prefers a particular type of live-action adventures, such as detective stories or horror quests, one of the best things you can do is to choose from the large pool of escape room themed gifts. Notice that the gift doesn't have to go directly from the souvenirs section in your friend's favorite escape location: it might not even have one. Instead, pick a souvenir that'll remind you of the fun you had and the roles you had to play.
Handheld Puzzles for Those Who Are Always Training
Most escape rooms do not have the luxury of using only a hundred percent original puzzles. The creators have to utilize many classic puzzles and riddles to keep the experience fresh and fluid at the same time. People who love escape rooms love spending their time cracking complicated mysteries; the important tasks excite them instead of making them feel intimidated, tired or scared. Make sure to pick an original puzzle though; not so many people dream of their own Rubix Cube these days!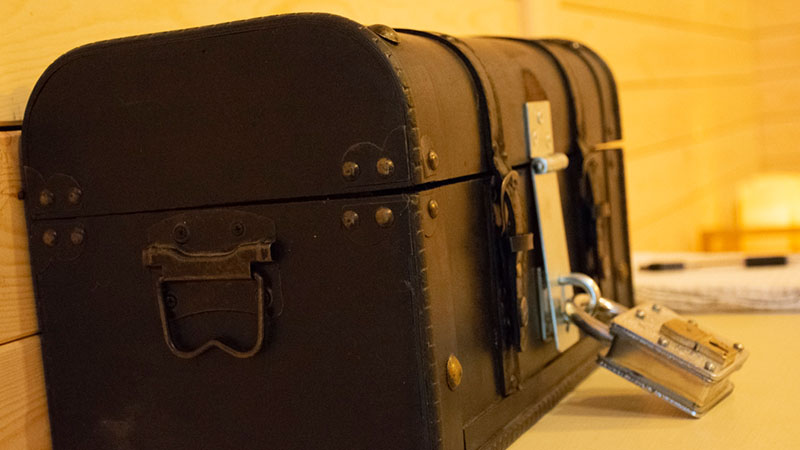 Escape Room Video Game
The genre used to revolve around free online games that make you solve the same puzzles in a row and click mindlessly to gather all the collectibles. New escape games are nothing like that. You get realistic 3D experience with plot, characters and many original puzzles to solve. Many games allow players to rotate the objects as they wish and interact with the room like they are inside. Add Oculus Rift for the full immersion!
And if you are not into modern technologies, there are many classic indie room escape adventures like the games by Rusty Lake and other independent creators.
Escape Room Gift Certificate
Among all the escape room gift ideas this one remains the most popular, and it is easy to see why. Giving your friend a pass to another great adventure, with as many people as they wish to take along: if that is not an ultimate gift for an escape room fan, then what is?
Don't forget that you can always buy a gift certificate for Quest Factor escape games online! We have locations in Seattle, Shoreline and Redmond.