Perfect Entertainment for Your Washington Weekend
If you live in Washington, finding a way to celebrate the weekend shouldn't be a problem. Even if you're looking for something specific – as, for example, escape rooms. While most of the studios in Washington are located in Seattle, the other cities have lots to offer, too. So feel free to feed your desire for adventure, grab a couple of friends and get on an exciting quest without leaving your own state!
Why An Escape Room?
"But wait", – might you object. "I said I wanted adventure, what does an escape room have to do with it?"
Well, you see, modern escape rooms aren't just weird attractions where you get locked up for an hour straight, and have to get out by solving many puzzles in order to win the game. Well, these elements are still here, but there's so much more to escape rooms than that.
Carefully choosing your journey, you can end up picking:
Highly cinematographic adventure with all elements of your favorite movie genre;
Sci-fi mystery dungeon full of high tech puzzles and surprises;
Spooky story with haunted artifacts, ghosts, witches and every other creatures you can't actually meet in real life;
Surprisingly accurate historical quest full of riddles based on important events and creations;
Extremely hard room without much of design, but with precisely balanced puzzles that make you feel like your brain is actually learning something new in the process.
You can find a perfect family experience or a room not suitable for minors at all, but perfect for your friends to enjoy. Here is one of the many good examples of what you can count on in Washington.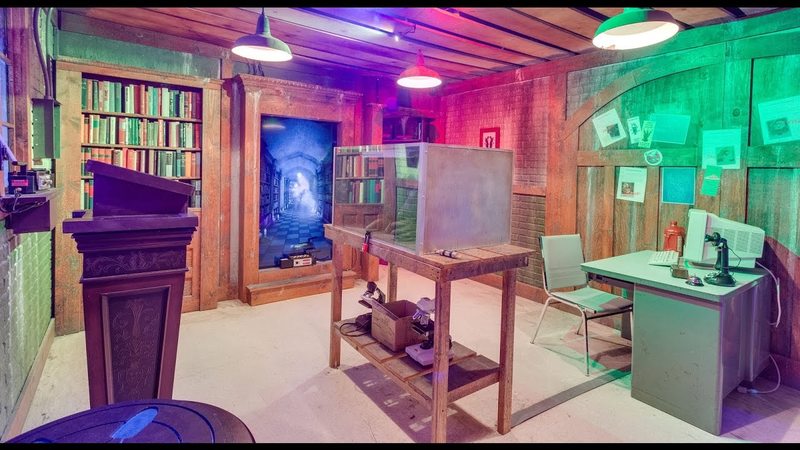 Locurio, Seattle
This studio doesn't offer a great variety of escape rooms. So far there are only two, and both are pretty much story-driven. The games combine clever narrative, impressing special effects and puzzles designed to create the plot more than anything else. Advanced players may find the riddles by Locurio a little too easy, but if you're in a team with at least 1-2 newbies, it will be perfect.
The Storykeeper is the latest work of the studio, and that's also the room that everyone advises to visit. Players will need to explore a locked library full of valuable and treasured possessions. But what matters the most here is not the unique collection, and not even that one secret item – the ultimate goal of the quest. It's the mysterious curator named Jak who manages to make the adventure truly unforgettable. And as far as we know, for the most part you don't even see that guy, so he truly must be something special! 
Do not forget to also visit one of the most incredible studios with exciting escape rooms.