5 Best Activities to Do in Seattle
Quest Factor escape rooms in Seattle have compiled a list of 5 Best Activities to Do in Seattle in 2021 for you and your friends or the whole family. The list includes different things to do in Seattle for every taste – entertainment, excursions, art, and attractions. Quest Factor advises to spend time pleasant and useful, and offers a lot of amazing experiences with Seattle escape rooms of various scenarios!
Looking for great fun after a long stay within your home's walls? We've compiled a list of 5 best activities to do in Seattle in 2021 for you. Bring your family and friends with you and get ready for the adventure!
Top 5 Best Activities in Seattle
Quest Factor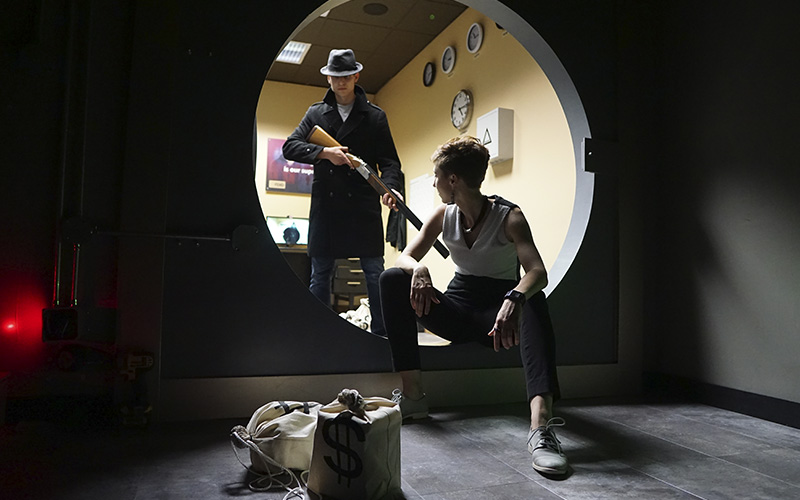 Quest rooms are one of the most popular pastimes in the modern world. First of all, quest games are valued for their multitasking – active recreation, testing and training of intelligence, and upgrading skills.
In escape room in Seattle, players solve variety of puzzles, working collectively, and developing team building skill. This is a place where you not only reveal your intellect, but also test intuition. A lot of positive emotions are guaranteed, especially if you decide to spend time here with friends and family.
Underground History Tour of Seattle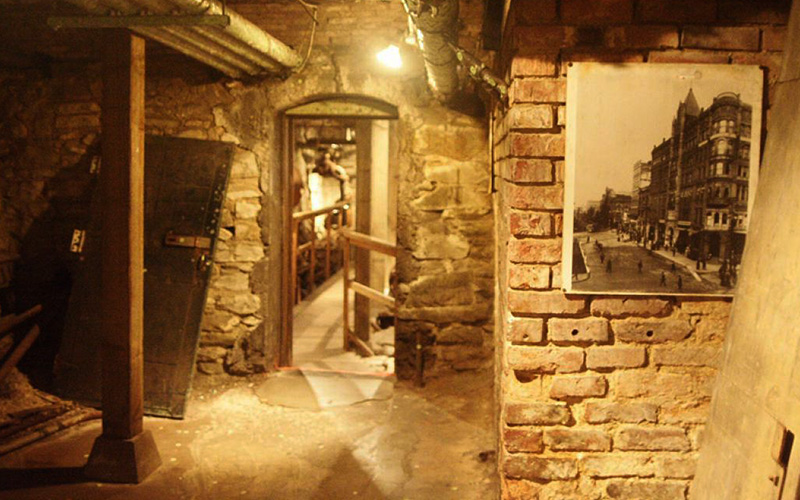 This version of activity gives an amazing opportunity to see firsthand Pioneer Square – the heart of Seattle, from which this now ultra-modern and well-developed city originated. Following the history of Seattle, you'll learn many new and amazing facts about the beautiful city.
Choosing this underground excursion, you'll visit sites that predate the Great Fire of 1889, atmosphere of which captures everyone.
Pike Place Market Tour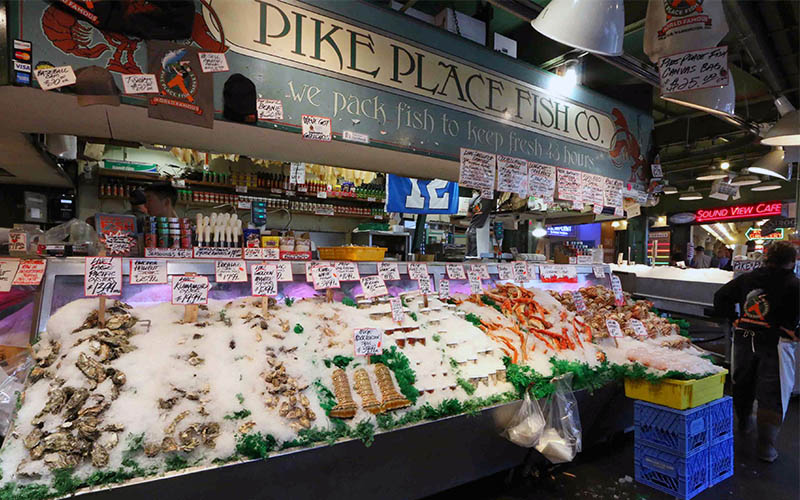 Over its more than a century history, small farmers' market has turned into huge multi-level structure on the slope of a hill overlooking the city's embankment, with variety of craft workshops, small cozy restaurants and cafes.
This place is famous for its unique atmosphere and some kind of special flavor, bright colors to which are added by numerous artists and musicians.
Chihuly Garden and Glass

Seattle is considered the capital of glassblowing art of America, where in 2012 a magical glass garden was opened by the unsurpassed glass maestro Dale Chihuly. Originality of his work lies in author's unique view of combination of colors, texture and design. The entire exposition includes exhibition gallery, garden and greenhouse (highlight of impressive project).
Seattle Great Wheel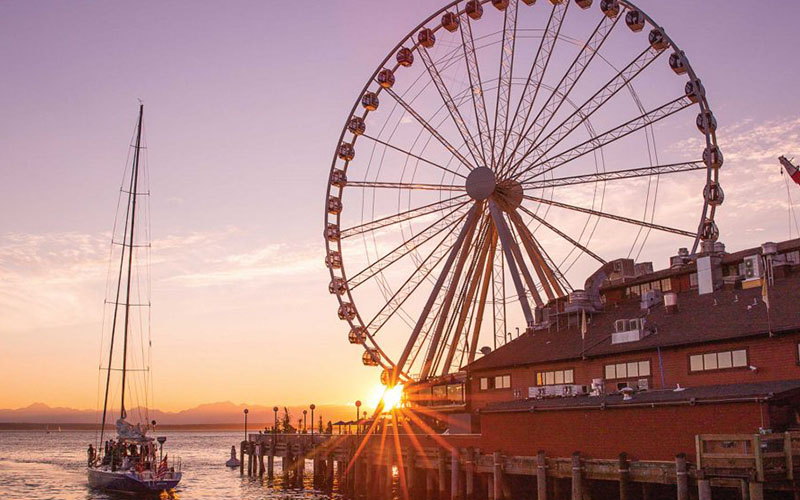 The Big Wheel opened in June 2012. It's the largest on the west coast at 53 meters high that can accommodate up to 252 passengers in 42 cabins at a time.
The Seattle landmark offers great city views – Elliott Harbor and Waterfront Park. Each ride consists of three full revolutions, so you'll have plenty of time to capture the perfect photo from the top of Great Wheel on an amazing 12-minute ride.
Here we come to the end of 5 things to do in Seattle 2021. To choose a quality pastime, Quest Factor recommends organizing your activity enlightening, developing, and fun.
Seattle escape rooms are wonderful activities that amaze everyone, regardless of age and interests. Take a break from routine and immerse yourself in atmosphere of incredible stories!