Where to Go for an Escape Quest in Redmond?
Escape rooms became quite popular in Redmond, so there are many excellent new quest locations here and there. If you feel like it's becoming hard to choose where to go with your buddies next weekend, don't worry! We've collected information about the most promising escape rooms in Redmond WA up to date. Hope you'll find your perfect adventure regardless of the occasion.
Conundroom Escape Quests
As Conundroom stays one of the oldest escape room studios in Redmond, it also proved to be one of the most innovative quest creators. Its most prominent escape rooms make use of specific mechanics that are hard to copy, so Conundroom stays the sole explorer of the self-invented genres. We strongly recommend attending any of these escape rooms:
Stop the train! In this changing escape room, you'll never feel like you're forced to stay in one place.
On the contrary, you and your friends will find yourselves on a train that scurries towards crashing! The only way to save everybody is by stopping the moving train, and it won't be easy as all the primary systems have gone broken. Will you find the solution in just 60 minutes?
Odyssey VR. This escape room is more of a virtual arcade, as you have to combine many gameplay mechanics to win the quest. There are four VR helmets and several escape room simulations that will require lots of quick thinking and reacting. Feel full immersion with next-generation technology!
If you are a fan of classic escape room experience, then Express is your top pick. But if you are ready for something new, then give VR a try. Visitors say it is more like a 4D movie with real-life action, but there are still quite a few puzzles for all the quest lovers out there.
Quest Factor Escape Rooms
We are proud to host numerous escape rooms in Redmond WA. What we are trying to recreate is the genuine experience of being the main hero of a fantastic story that would most likely not happen in real life. So if you are looking for an escape room in Redmond that will have a fictional touch to it, then Quest Factor is just the best place for you.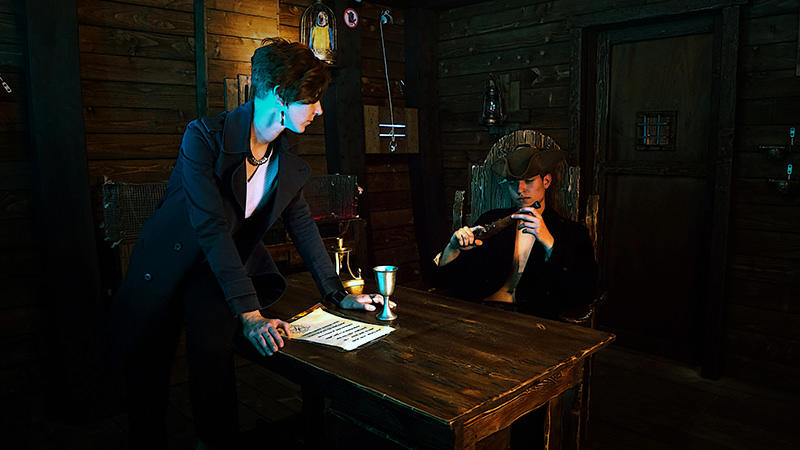 Here are some of our best Redmond escape rooms:
Pirates in the Caribbean. Become a hostage on a pirate ship, fight back and find the treasure! The pirates are only out for an hour, will this be enough for your team to gain control over the main board and get out? This escape room is excellent for players regardless of level, age, and experience. It is perfect for birthdays and family events; you can also ask the staff to hide the presents with the treasure!
Travel to the blessed city of gods and find Thor's divine battle hammer, or the battle with giants will be lost, and innocent people will suffer. Explore the heavenly realm, solve puzzles and prove your wisdom by outsmarting Loki, the infamous trickster god. Note that this quest is one of the hardest in Redmond. Take your strongest team along – or practice with other escape rooms first!
Have you been to any of these awesome escape quests? Or maybe you think that other escape rooms should have made it into the list? Please share your thoughts in the comments!