5 DETECTIVE SERIALS TO WATCH BEFORE GOING TO AN ESCAPE ROOM
Each genre of TV series has its own viewer: someone likes to tickle the nerves with horror films or thriller, someone likes the feeling of light sadness after another melodrama, and someone enjoys to laugh at sitcoms.
However, there is also a universal genre that almost everyone likes – detective. The feeling of a riddle, building your own assumptions, unexpected turns and the opportunity to solve the puzzle – everyone likes it! These are exactly the sensations that you will experience when you visit our escape rooms.
But before that, it's better to prepare yourself in solving complex riddles which you will encounter when visiting the quest rooms. This TV series list will help you.
Top 5 detective serials
WHITECHAPEL (2009-2013)
A copyist of Jack the Ripper is declared nowadays in London, exactly reproducing the old murders. This difficult case was the first for a green inspector Chandler and proficient detective Miles. An eccentric historian who studies the Ripper's crimes comes to help. In 1888, the police did not manage to unravel the identity of Jack the Ripper. Will modern police officers be able to do this?
WHITE HOUSE FARM (2020)
This mini-series is based on real events, which adds intrigue and tension to it. More than thirty years ago, three generations of the same family were killed on their farm. Initially, all the evidence indicated that the family's daughter with a mental disorder was guilty. However, one of the detectives disagrees with this assumption. Thanks to his perseverance, he managed to find new evidence that allowed him to identify the second suspect – the only surviving member of the family.
LUTHER (2010-2019)
Inspector Luther is somewhat similar to Sherlock: he has a poignant mind and excellent deductive thinking. However, his investigations do not end with the identification of the criminal, he is the soloist in the extraordinary detective, where the culprit is known, but not caught and Luther must slowly circle around him to catch him.
MARE OF EASTTOWN (2021)
This mini-series is about a female police detective who lives in a small town in Pennsylvania. She will have to investigate a monstrous murder, and at the same time solve her own problems awaiting her at home. Measured, unhurried series will plunge you headlong into the secrets of the inhabitants of a small town.
THE SINNER (2017)
There are many things that can drive a mom crazy. But Cora Tanetti goes insane instantly and thoroughly: during a family weekend on the beach, she kills a stranger. It could seem that there is nothing to investigate. A whole crowd of witnesses, the criminal does not even try to hide. But, having thrust a fruit knife into a young man seven times, Cora suddenly becomes a law-abiding and calm woman again, and detective Harry Ambrose does not see the main thing in this business – the motive.
If you like detectives, escape rooms are what you need! In our escape rooms you can plunge into the world of riddles and each one you can solve with the help of deduction and intuition.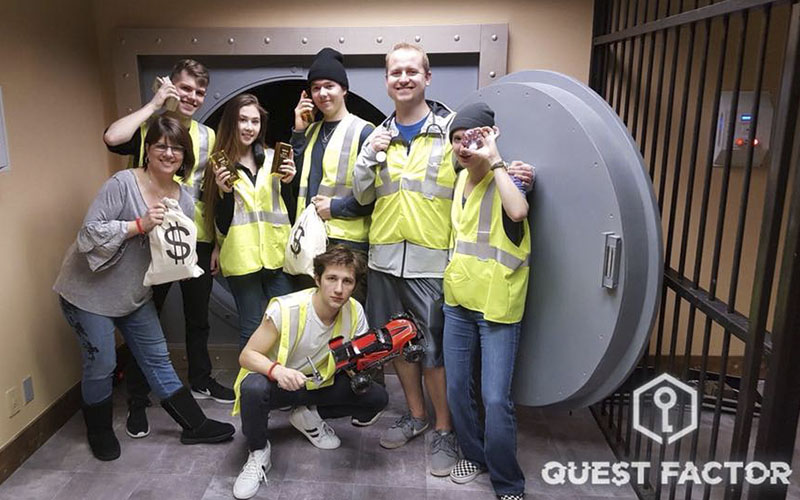 See you in our escape rooms in Seattle!