Arcade Escape Quests for Gamers and Their Friends
It's not that uncommon to have a special place in heart for retro arcade games and consoles even if you've never actually been a hardcore retro gamer. There is just something special about all these pixel games and challenges; and when it comes to mechanical arcades, it's even better, as you get to appreciate the work of a creator who had to produce the whole game without any high-level electronic backup.
Arcade escape quest might become an excellent adventure for anyone who doesn't hold a grudge against old generation entertainment; as well as a terrifying test of will for those who find old arcades scary. In a retro escape room filled with arcade machines, you've got nothing more to do than to try and beat all the challenges that the gaming hall prepared for you. It may come up as a bit too straightforward, as many escape rooms have particular puzzle chains just for finding the next clue or getting a hint on what to do next. However, arcade escape rooms become more and more popular recently. Let's try to figure out why!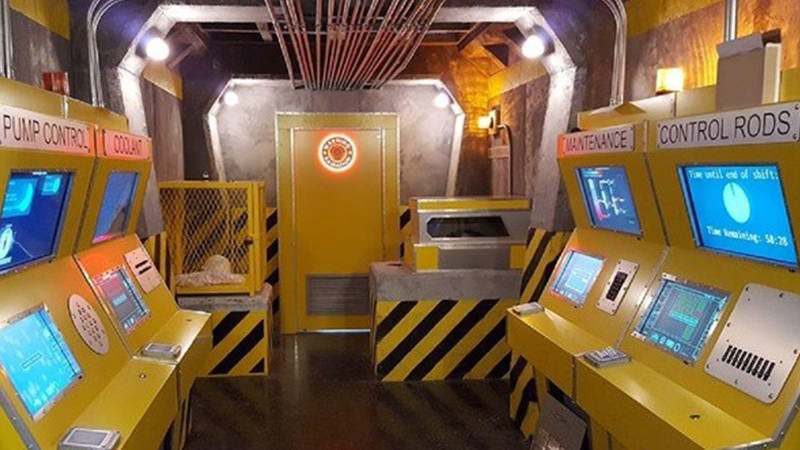 What Makes Arcade Escape Quests So Much Fun
If you choose an arcade escape quest, you should know straight ahead that there won't be a Wreck-it-Ralph level storyline or a complex plot with plenty of twists. Also, if you're looking for an escape room with non-linear puzzle solving mechanics, you've got to pick something else. Arcade escape challenges are all about solving efficiently easy problems in a row, and that's a good thing for many escapees out there.
Here are just a few advantages:
Intense puzzle-focused gameplay. Most of the riddle chains are available right from the start; that means some excellent splitting opportunities for big escape teams. Instead of quarreling over and over about what to do next and who should take on the next puzzle, you'll find yourself progressing in your own pace – and being extremely useful for the team while doing so!
More virtual mechanics than in any other escape room. Sometimes players want something different, and that's a right place to start. You get semi-virtual experience combined with classic escape room elements and tasks that require the entire team to work together.
Strong retro vibes. The thing is, you don't need arcades for an excellent retro escape room. But the old machines are just perfect in bringing out the retro feelings; especially as our brain keeps on comparing them to our everyday high-tech gadgets. So, are you ready for a retro escape adventure?
If the answer is yes, feel free to visit our escape rooms in Seattle anytime: we've always got great surprises and special activities planned!