Best Escape Room Themes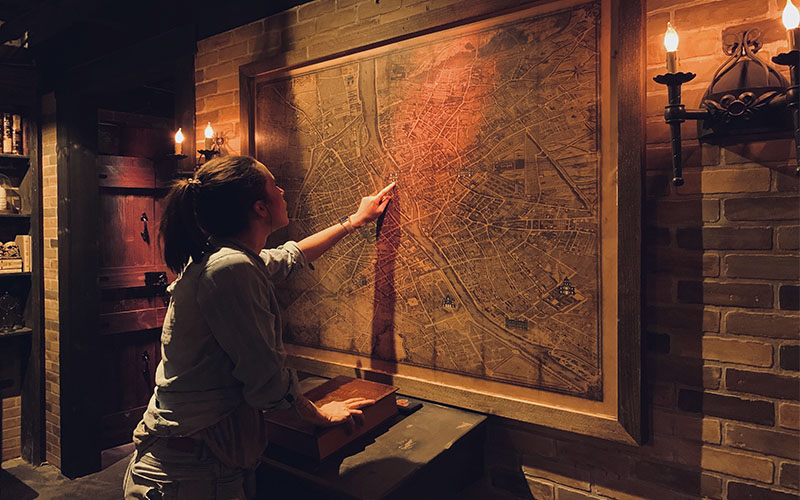 What is a perfect escape room? It's a well-thought-out storyline, great puzzles and riddles and, of course, exciting atmosphere. Even the most wonderful story with complex and thrilling conundrums will not be perfect enough without stylistic design that immerses players in fabulous atmosphere of the game action.
As escape room industry develops, nowadays variety of themes for escape rooms is off the charts. The theme is one of the main components of each individual game, its distinctive feature. According to creators of escape rooms, development of authentic theming is one of the most important tasks at the stage of creating escape rooms. Themes can differ in storylines, in degree of difficulty, in types of puzzles and tasks, or in number of participating players.
In these top themes for escape rooms you will discover the most popular and brilliant game designs!
Top Best Escape Room Themes
Tombs Escape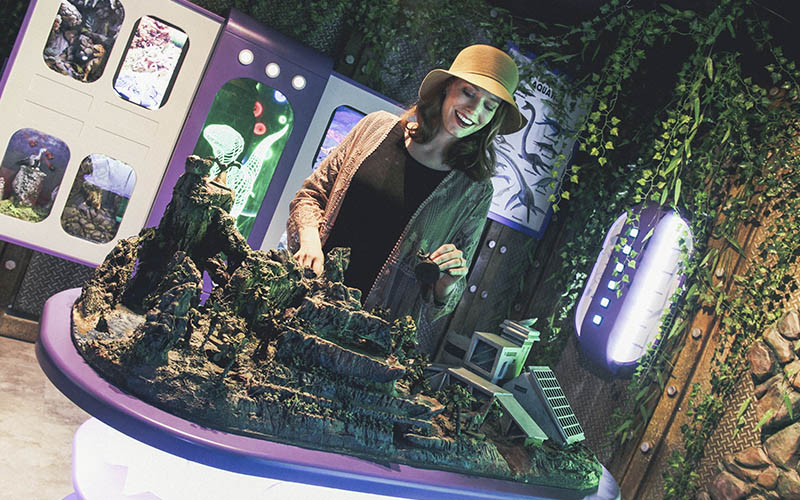 The Ancient Egyptian pharaohs' tombs brightly open our top themes for escape rooms. As one of the most old-school game scenarios, it rightfully takes its place in the popular escape rooms' niche. Designed in muted colors and gloomy surroundings, these games recreate culture of ancient burial rites of the Egyptian pharaohs.
Wandering through the catacombs, discovering tombs, finding unique relics and looking for secret passages – all this has always attracted everyone, from a beginner in the world of quests to a professional player in the field of escape rooms. This fan favorite theme is a great test of your ability and responsiveness in situations that require quick decision making.
Pirate Theme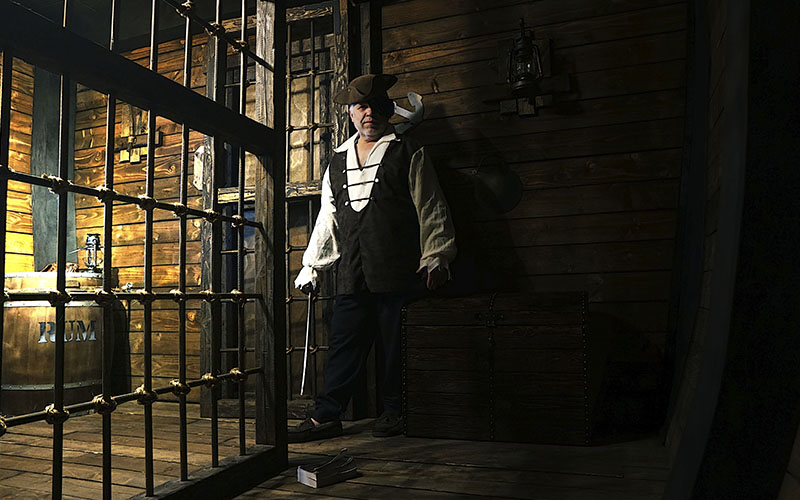 The pirate theme is no less adored among the players. And this is not surprising, because there are many players who love to conquer seas and oceans, sailing on a nice old ship in circle of dashing teammates. For example, in Pirates in the Caribbean escape room in Redmond you have to escape from the crew of desperate murderous pirates led by Captain Flint, capturing enemy ship.
Players' need to feel like a cohesive team for successful escape is an excellent team building tool that also allows you to get to know your friends, work colleagues, or family members from a new amazing side.
Bank Heist Room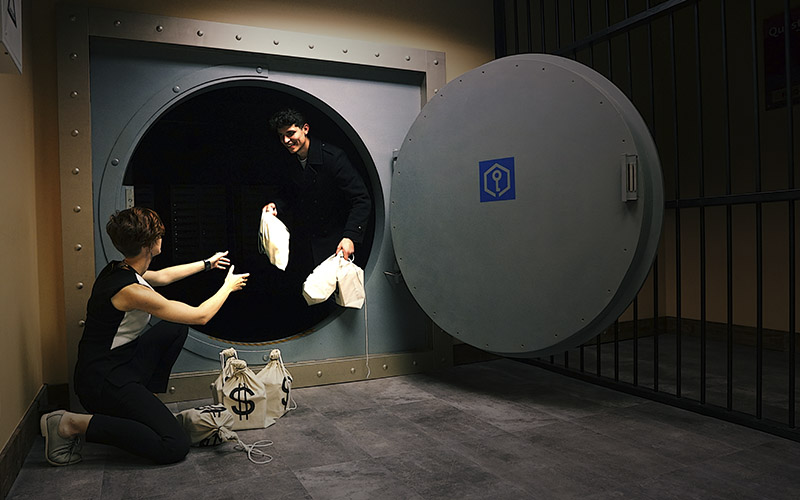 Bank heist is included in the top themes for escape rooms for a very good reason. Burglar alarms, various combinations of safe codes, many metal doors with security installations – all this constitutes tremendous training for your intellect. If a perfect escape room for you is not only entertaining pastime, but also serious exercise for the mind, then escape rooms of a robbery theme are ideal. Here, fields for a variety of puzzles are wider than ever, therefore players never get bored with this classic theming.
The scenario is usually simple: you and your team sneak into building, go around all protective obstacles, and steal packs of brand new bills, diamonds or some rare artifacts. But don't be fooled; the secret of exciting heist theme is hidden right behind an ordinary plot!
Zombie Theme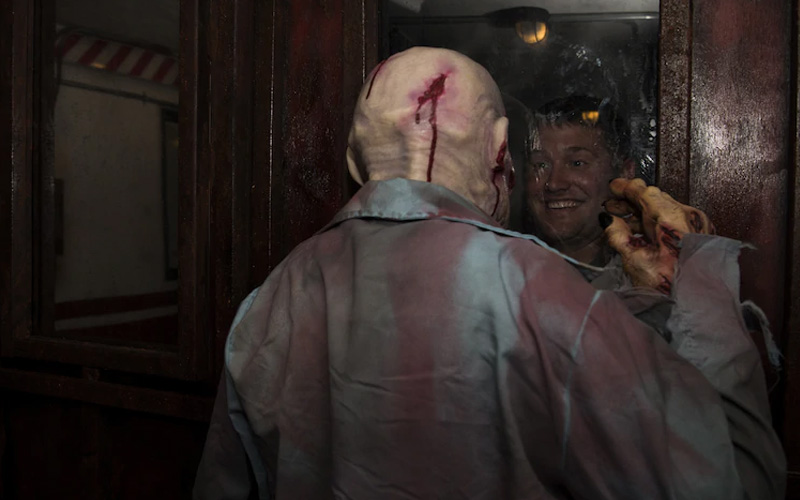 More and more popular among best escape room themes, zombie quests charge with unforgettable emotions. Captivating imagination of any player, apocalyptic design cannot help but allure. Previously unknown to mankind, deadly virus caused epidemic, continuing to spread with alarming speed. Many people are evacuated somewhere; others are trying to find any safe places in hope of survival.
You don't have much time to find antidote and prevent horrific virus from completely turning humanity into flesh-eating creatures. This escape room theme is a pretty nifty way to get psycho-emotional reboot and lighten up your mood.
Horror Escape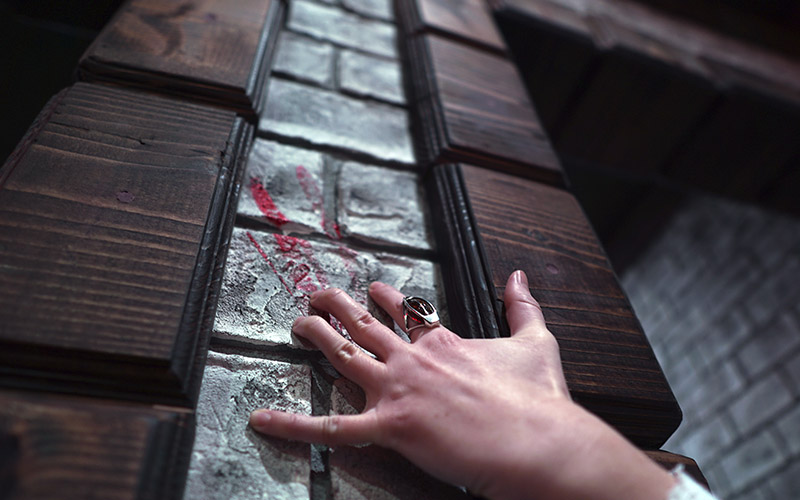 To add a bit of extra spice, we offer you horror themed escape rooms! And it's not a joke; quests with design of the creepiest rooms and insanely frightening storyline – one of the best escape room themes according to many players. The scenarios are different: you are captured by a serial killer, or you fell into clutches of twisted villains, or maybe even ended up in abandoned mental hospital or morgue.
The main feature of horror escape room themes is that you will find out exactly what you are capable of in the most extreme situation in order to save your life. This is a surefire way to tickle your nerves, get extreme sensations, and show your hidden talents and abilities. Escape room in horror theme design will test your strength and make you show what you're made of.
Designed in Future
The world does not stand still, and what is more, it's developing nowadays at a wild speed. That's why technological escape room themes are constantly of great interest to fans of quest rooms. Space War, located in Seattle, puts players in the space station in order to complete dangerous mission – to unravel the plan of mad villain and save humanity from space weapon that can destroy our planet.
Hi-tech room design, coupled with unusual puzzles and riddles in style of space technology, give players a new spectacular experience. You think you able to cope with all the tasks and complete the most crucial mission? We'll see!
Prison Escape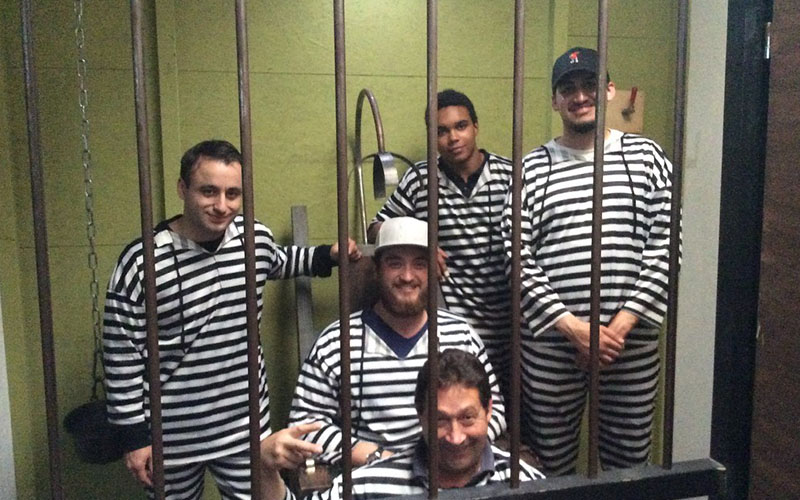 Impossibly small cell, wild cold, complete loneliness, and unbearably painful waiting for the death sentence; even though you are innocent, nobody cares… Prison themed escape rooms have won a place of honor in the top with its especial atmosphere. The secret of high popularity of prison escape rooms is in active competition among players in ingenuity and attentiveness.
Although design of rooms is extremely simple, there are many loopholes and clues stored in it, which greatly spurs enthusiasm of players. Entering the core of the plot, participants fall into whirlpool of energy and work as a true team to achieve their main goal – to escape.
Movie Themed Rooms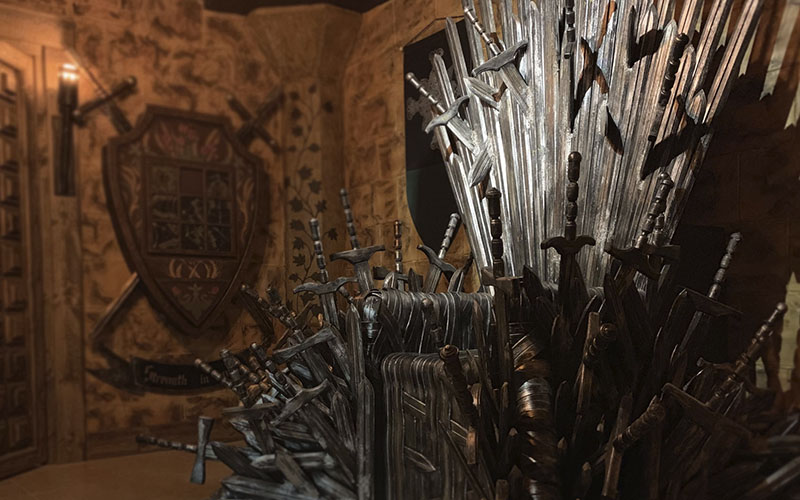 We close our top with rooms based on popular films and TV series, and this is what makes them stand out among best escape room themes. Excellent storylines, strong authentic design, charm of a living adventure of your favorite worlds – these are finest features of this escape room theme!
For example, Game of Kings in Seattle based on raucous TV series Game of Thrones; The Wizarding School in the spirit of everyone's favorite Harry Potter; or Jurassic Island also in Seattle. Movie escape room theme is the best opportunity to escape from everyday worries and plunge into cozy atmosphere of the game, enjoying positive emotions.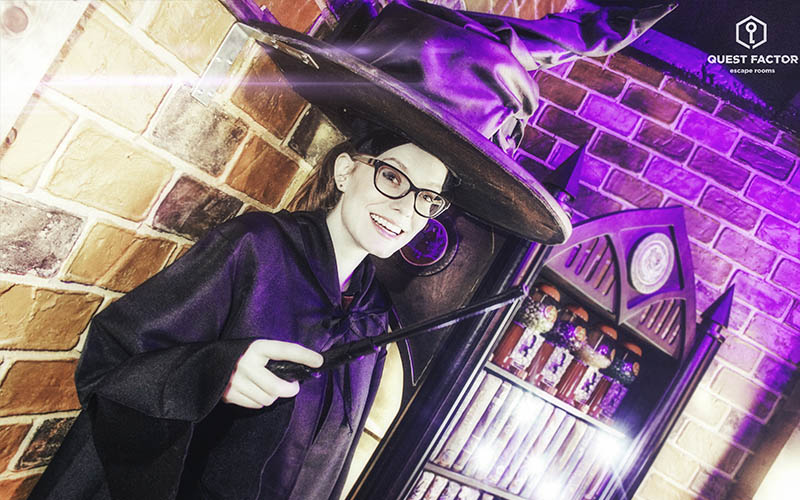 Escape rooms are great opportunity for entertaining and active pastime, both physical and intellectual. Performing certain tasks within one or several rooms is original alternative to an ordinary feast or outings and picnics.
After reviewing top of the best escape room themes, have you already decided which of escape room ideas is the most interesting? Then don't waste time and join Quest Factor, where you will find perfect escape room for your own taste. Remember, the main thing is your strong team and belief in victory; then you will deal with everything!