Safety in Escape Rooms
When you prepare to visit an escape room for the first time, it is okay to have lots of questions on how things are done. Many first-time players want to know about the ways to quickly solve puzzles and progress without wasting precious minutes. Other people are more interested in how far the scenarios will go and whether there'll be content inappropriate for children (must-know for family weekends!)
Not so many visitors are invested in the questions of escape room safety measures, and that's fine: we've already thought about every problem you could encounter and took steps to make the quest rooms as safe as possible. But if you're eager to learn more about how we're planning and testing our escape rooms, or want to know if escape quests are safe at all, then you came to the right place. Today we share all the safety and security secrets, so take a seat!
Are Escape Rooms Safe?
Yes, completely! Many quests reproduce different dangerous situations that you most likely won't meet in real life. It's hard to become an actual pirate hostage in the modern world, and it's highly unlikely that you'll ever have to stop a mad scientist from destroying an entire city. The exciting scenes are carefully recreated so that you could feel like the main hero of a thrilling adventure. But at no time will an escape room make you risk your health and safety.
Will the Doors Be Locked for Real?
Some of the doors will be locked, but others won't. It will be impossible to exit the room the way you entered it; the entrance is closed to help you feel the situation better. However, blocking all the doors wouldn't be safe in case of an emergency. So if you need to exit the room, use the emergency door, it is never locked. Notice that it means you give up on solving the quest.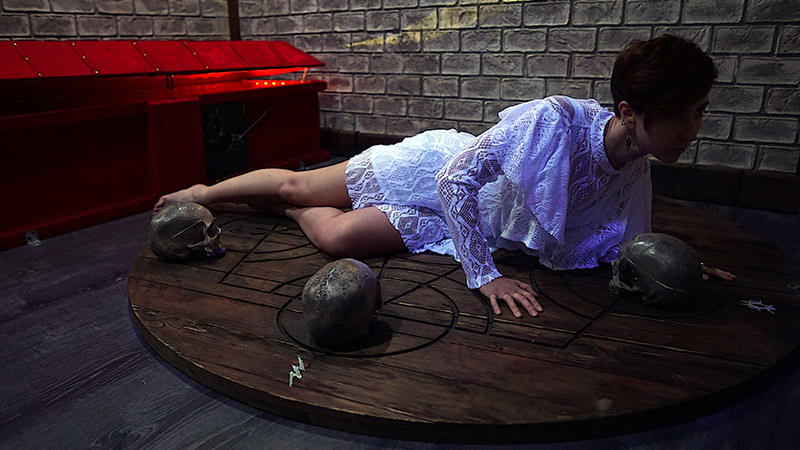 Do I Need to Do Anything Dangerous to Progress?
Escape room safety is ensured not only by conventional measures but also by how the puzzles are constructed. Even if you're playing a game with survivalist themes, the problems will still have logical solutions. You do not need to show extraordinary strength, or speed, or agility to solve a riddle. If you think that the puzzle "needs" you to perform an outstanding physical trick, stop for a moment and consider another technique.
What If Somebody Feels Ill?
The staff always keeps watching through the security cameras. You might not see them in certain Quest Factor escape rooms, but they are still there. Declare the intention to leave or ask for help, and someone will come to get you immediately.