Best Escape Rooms in the World
If you are on a personal quest to see all the best escape games in the world, then we can only silently applaud in admiration as there are quite a few real-life challenge rooms that could be considered the best escape games. The only thing that we strongly advise you against is trying to find the best escape room in the world that outshines all the other quests and makes them look dull and boring in comparison. Such a place does not exist, and even if it did, wouldn't that be sad? You can only finish it once, and then the adventure is over, and you won't ever have that intense experience again… Talk about complex life choices.
Anyways, when we talk about the best escape rooms in the world, please remember that we don't hold the final opinion; no one does. There are so many places to go, and new brilliant real-life challenges are created daily (if we're talking about the entire world, that is). Still, there are individual rooms that are popular enough so that the tour guides recommend visiting them when you are abroad. That's precisely what we'll be looking for. Of course, there will be best room escape games available in the US too. Our country is one of the leaders in the industry, so we shouldn't leave ourselves out!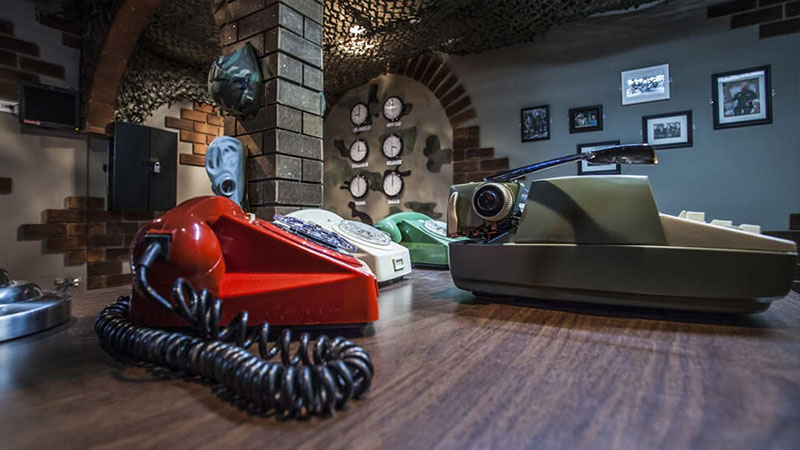 The Best Real Life Quests in the World
When we were looking for the best escape rooms out there, we didn't only go for the numbers (though they are essential as well). Instead, we took into consideration many factors such as decorations, puzzles, storyline, etc. That's how we were able to produce this shortlist:
The Vault by Sherlocked in Amsterdam, Netherlands. Some say that there's no need to go such a long way to participate in a quest that makes you a robber; it's one of the best escape room themes and it is highly represented in America. What makes The Vault different is the attention to details. You get an authentic experience that is impossible to recreate without inside security knowledge. That is why the number of players is limited; it wouldn't be sufficient to break into the vault in a group of 5 or more people. However, if you don't appreciate the restriction, you can always visit our Bank Heist quest in Seattle!
Escapology rooms. If you are looking for the best escape challenges packed in a single location, choose Escapology, and you won't be wrong. There are 11 rooms to choose from, and all the games feature original ideas combined with creative worlds and innovative storytelling. One of their most popular quests is Narco that makes you investigate a manor belonging to a drug baron.
Trapped in the room with a Zombie. The adventure is available throughout the world; it's the idea that makes it exciting. You are locked in a tiny space and have to get out in 60 minutes. The problem is that the zombie is trapped in the very same room, and as the time runs up, its chain becomes longer so it can get closer to you! If your friends are slow at escape quests, lock them up with a zombie and see how they set a new record!
Remember: if you're in for a great adventure in Seattle, visit Quest Factor. We've got numerous locations to choose from, and many of our guests claim that we are the best escape room creators in the world!