Best Scary Escape Games
We already discussed the best room escape games you can find out there. But the list of the best wouldn't be complete without looking at the most popular genres for the best escape rooms! Here they are, from the least to the most demanded:
Great fifth place goes to standard escape rooms. Filled with puzzles and clever tricks, these quests provide a real challenge.
On the fourth place, we've got historical quests. These games gain more popularity because the interior of the best room games is detailed enough even for the most demanding public. You get to travel to another time!
We're starting our TOP-3 with all of the quests based on favorite movies, books, and video games. Sometimes these challenges do not go far from a quick cash grab, but most of the license-based escape rooms make an excellent job of getting you on an adventure to the world of your dreams.
Very close to the leader, in the second place are detective stories. They always have a complicated plot with quite a few twists. Whether you are looking for a killer on a train, searching for a way to stop a drug lord or trying to retrieve a National Treasure, you're up for a big adventure!
Glory to the first position, and it's horror escape rooms! They make you scared, but you still need to think, fast. Ghosts and zombies, abandoned houses, atmospheric decorations, and spooky plots: scary quests deserve their place on the top (or right now technically it's the bottom) of our list.
So the only question left to cover is how do you find the best scary escape games? And is there any certain way to make sure that your horror weekend won't end up as a total failure?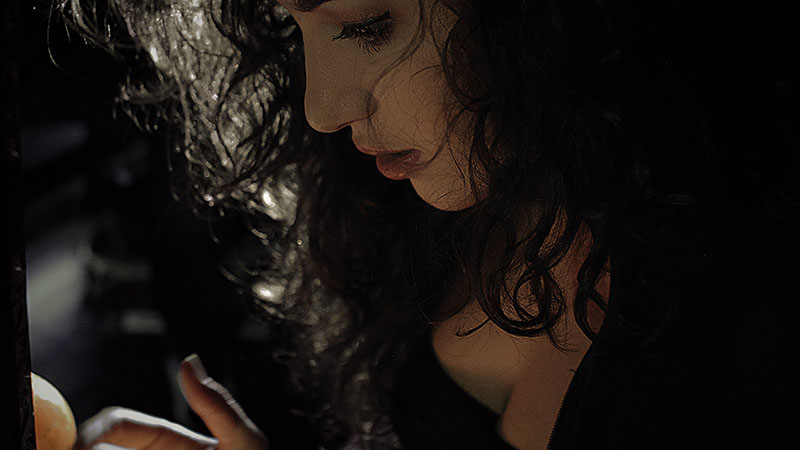 How to Find Best Scary Escape Games near You
If you are determined to visit only the best panic rooms then be prepared to travel around a little bit. We don't mean across-the-country level traveling obviously, but most likely you won't find an escape room that's best in your preferred genre just around the corner. So that's what you want to do:
Search for locations first, not for certain games. You won't always find a list of best horror challenges in your area online, even if the companies that own them have many positive reviews. So what you should do is find the top-10 locations in your area (sometimes it's shorter) and then check the websites to see what they have to offer.
Check the theme. Quest Factor's top horror quest is Dracula. You get locked in a crypt and have only an hour to get away, or the vampire will come after you. It's good when an escape room is clear about what's going on; otherwise, you might get stuck in a themed challenge without a story or any scare factor at all.
Read reviews, look at photos. Do your homework; the reviews and pics are available online. If there are any hidden problems, it's better to know about them beforehand.
What is your favorite horror quest room? Please let us know in the comments!