Finding Your Perfect Escape Room Judging on Looks Only
People love escape quests because they make us do something we'd never be able to try in everyday life. There are escape rooms devoted to specific past historical periods and events, mysterious stories and classic tales, magical adventures and even creepy horror movies. In this world of endless entertainment possibilities, it's way too easy to get lost and confused. Even more so if you're participating in an escape quest created by a particular studio for the first time: because you don't know what to expect just yet, you can't figure out what to choose.
Fortunately, if you're in for the atmosphere, making your perfect choice becomes a trivial task. We've gathered the best tips that will help you the most out of your escape weekend, even if you're visiting a specific escape studio for the first time.
How to Choose an Escape Room
Your starting move should be figuring out your preferences. Do not give up to the first urge of finding an escape room based on your favorite movie if you're in for solid gameplay. You see, escape rooms based on big franchises are created with a broader audience in mind. So if you've got a bit of escaping experience behind your back, it would be a good idea to pick something within the same genre – but on a different subject. This way you won't get disappointed because of escaping in the first twenty minutes (yes, sadly enough, Harry Potter and Game of Thrones escape games are often THAT easy).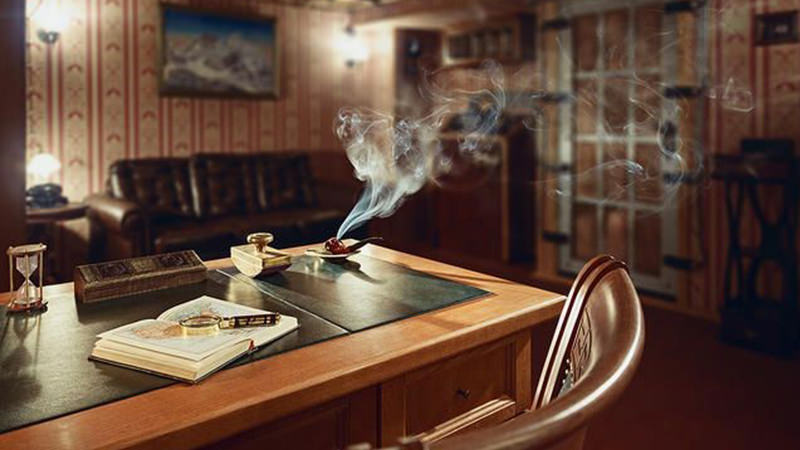 There are several significant entourage themes for real-life quests:
Fantasy / Horror / Fairy tale. This one can combine elements of parody or humor, so make sure to ask the creators about the tone of the story beforehand. When done right, these rooms become a powerful distraction from daily life. They feature lots of interactive decorations, you can practice some magic, and there are usually powerful special effects that make even the simplest tale stand out.
Detective / Historical. These two often combine, but not necessarily. It is just so that a detective quest is much more convincing when it takes place in 20th century England, or in medieval Europe, and so on. You won't get as many special effects here, but the credit will be much higher – thanks to carefully matching interiors and puzzle details.
Urban / Sci-fi. It's not an easy job to replicate a futuristic lab convincingly. They need more tech, more original designs, and equipment. But the result can be truly breathtaking, as you get to participate in an adventure in a place you couldn't imagine even in your wildest dream.
If you like your escape rooms to be as gorgeous and fleshed-out as possible, then Quest Factor is perfect for you! Visit us in Seattle, Shoreline or Redmond and try any of our brand new escape quests for yourself!