Try Something New and Make a Cross Roads Escape!
When you cross roads with people you've never thought you would encounter, the adventure becomes unpredictable. More often than not, things become a bit more difficult, because you have to work with the strangers; but also just so much more fun, because you don't know what happens next. Mind that cross roads escape games are not for everyone, and they may be not suitable for every occasion. If you want to have the best results, you'd better off taking on the quest with folks you're well acquainted with: this way you already know what to expect from them, so the challenge becomes a lot easier right from the start. The team full of reliable comrades is the core element in getting the best time, the highest score, etcetera. But if what you're longing for is something entirely new, try cross roads escape games and get shuffled with a bunch of people you see for the first time. Communications skills and intuition will be the key to your first victory – and you may end up finding lots of new friends, as well.
The Perks of Playing with Strangers: Escape Rooms with Adventurers You Don't Know
The idea of cross roads escape games isn't new. It's the opposite of anything new, as the first escape rooms rarely allowed booking, so the players had to get in with a bunch of strangers. Nowadays this practice is available, but not so much every day, as most people prefer to rely on family and friends in their daring breakouts.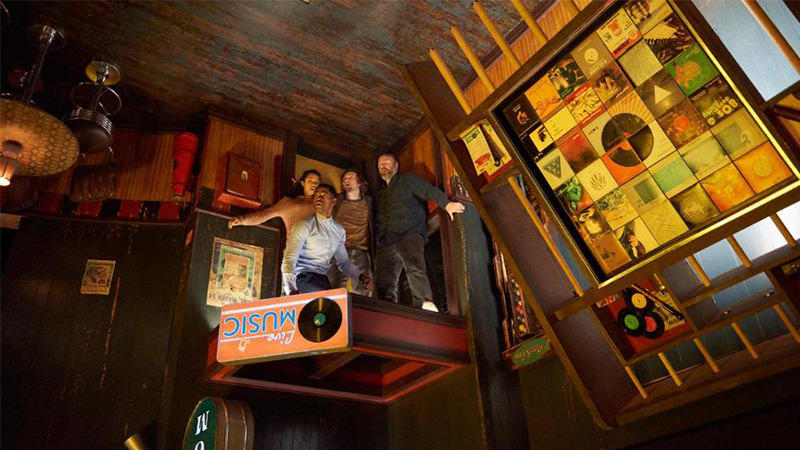 However, there are plenty of situations when playing with someone you don't know is preferable. For example:
* You're on a date. You can bring your partner to a small escape room for two people, but most locked rooms with "2-8 people" label in the description are made for 4-6 players, so you'll be more likely to fail. Play with other couples and people who just happened to pass by. You'll have decent chances to win, and you won't have to drag all your friends on a private date.
* Your friends don't like the theme. Not everyone's into horror stories. But if horrors are your favorite, visit an escape room with other people who want the genre. You'll have a great time.
* You need to pass an hour, and there's a studio nearby. Just enter and ask whether you can join one of the next groups. Go for it and help other teams to escape!