Dare Escape Room the best place to have an unforgettable time
Spokane is the city in Washington that's not normally known for great escape room experience. Actually, there were no escape rooms in Spokane at all, until the appearance of Dare 2 Escape studio. These guys were the pioneers of Spokane, as they had no other studio to check out and see what is popular in the city, how the things are going and what direction to choose. This also means they had no competitors, and maybe that's why Dare 2 Escape has almost every common escape room theme you could possibly imagine.
What Is Different About Dare 2 Escape?
It is not easy to start something from scratch. Having no competitors is great, but only if you have any basic idea on how to attract audience to something entirely new, a type of entertainment people have never seen before in their hometown. This studio managed to cope by introducing a great variety of themes. Here's everything you could wish for and even more, as the new rooms are constantly added.
The creators from Dare 2 Escape prefer to keep things fresh and new, so here's another gimmick. All the rooms are separated into three different groups similar by the overall mood. So if you're looking for an exact type of escaping adventure, it won't be hard to find the exact rooms you should be choosing from.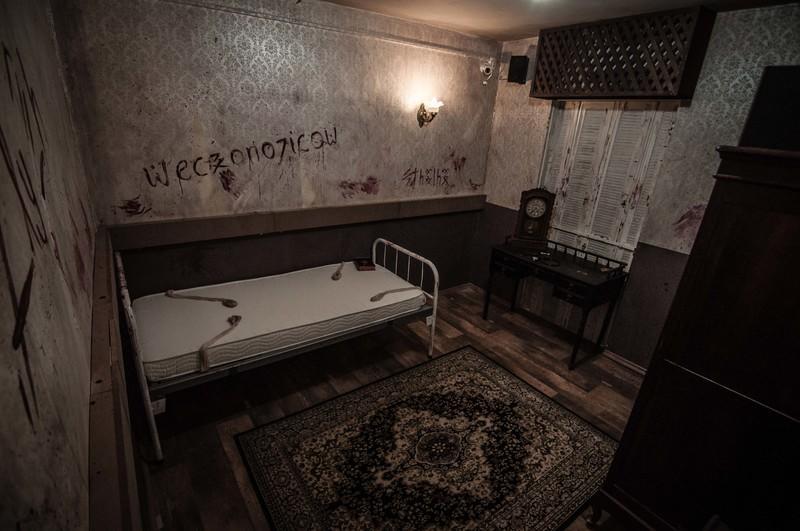 The Locations Of Dare Room
Are you into intense, a little goofy and over-the-place but overall fun, action-packed adventures? Then The Valley rooms are the best fit. You get to become a cowboy or a daring thief, play games with mafia or try to awaken your hidden powers in a fantasy setting. This location also contains some of the most difficult rooms, so make sure to check the level of difficulty before booking, especially if there are 1-2 beginners in your team!
The Division location is for those who prefer everything to feel like a stealth or horror movie. It's packed with thematic rooms that need you to be especially attentive to details in order to succeed. The surroundings matter, whether you're on a mysteriously abandoned space ship or in a private secured area doing some spy work for the government. Thankfully, there are not so many jump scares, so you can investigate with your own pace.
The last location will please anyone who loves classic escape room adventures. Here won't be so many spooky scenes: just enough to keep you invested. Most of the time you'll be solving puzzles that need plenty of logical thinking. Bring the team of people who are ready to interact a lot, as many of the riddles require heavy collaboration. 
If you have already passed all the rooms in Dare 2 Escape or are just starting to get acquainted with the escape rooms, then we are waiting for you in Quest Factor.