Escape Games Are Getting Big As Virtual And Live Adventures Become More Popular
Room escape games can feature different genres, narratives and themes. Some games present themselves as high-paced console action sequences, others are slow-on-take PC adventures will well-paced events and deep storylines.  There are also lots of fun room escape games for Android that succeed brilliantly in capturing the feeling of mystery that makes people want to return to locked room and try to get out in real life.
Let's look through some of the most thrilling escape games one can find out there. We'll not only pay attention to the new titles, but also check out video games with the most following & influence throughout the years.
The Room Series
Initially The Room was developed exclusively for iOS, but in half a year the game became also available for Android, and now you can play it on PC and Switch. This is as classical as an escape the room game can get. You discover yourself in a locked room, with a box, notes and quite a few puzzles for you to solve. The only way to unravel the mystery is by reading the notes from the person who previously tried to open the box. But the more you get to know, the more you understand that following their path might be dangerous. However, you've got no room for manipulations: or, rather, a single room for manipulations is as much as you can get.
The Room is one of the most influential escape game series up till today. It has developed three sequels and inspired lots of interactive adventures with a similar genres. It's also relatively difficult: many people confess using walkthrough in order to beat the game.
The House of Da Vinci
Spiritual successor of The Room for Android. The original series was very minimalistic in its setting; if you prefer puzzles to be wrapped into certain flair, you've got to try this one. The player acts as abandoned Da Vinci's apprentice who's left in the house with no idea of where could their teacher disappear. So, you have nothing to do but to study the house of Leonardo Da Vinci. Of course, it's filled with steampunk secrets, mechanisms and riddles your master left for you to solve.
What makes this game brilliant is the amount of historical and thematic details. The mysterious house is fun to observe, and even if you get stuck at some point, you won't get irritated. See, the place you're locked in is simply fascinating. Is it even worth it to get out?…
The Silent Age
This one is a little weird. It doesn't contain the classic "get-out-of-the-room" formula, but many people still consider it an escape game. This multi-platform adventure gets you in many tricky situations where you've got to escape, sometimes just by being clever and careful, and sometimes – using technologies from the future.
Not much can be said about the plot without spoiling the experience, so we recommend you to try this one for yourself. Grab a copy for any platform, this highly riddled sci-fi story is totally worth it.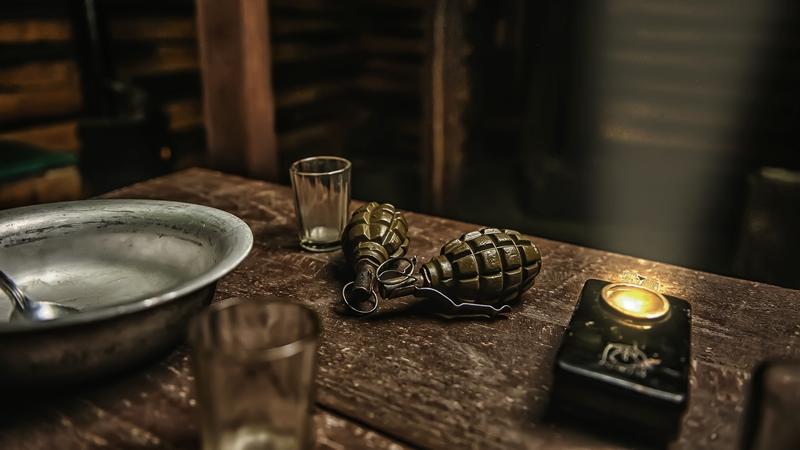 If you have already passed all mobile games, then we are waiting for you in Quest Factor.