Escape Room Corporate team Building in Seattle
Are you looking for opportunities for corporate team building in Seattle? We have the most demanded tool for you: immersive escape quests. Renting an escape room for corporate team building is cheaper than planning any other bonding activity, and it's much more effective.
While many standard practices are useful in training your coworkers to solve problems together, they often introduce inflexible mechanics which fail to be helpful in complex situations. And if the collective cannot evolve like a living creature, adapting to the obstacles and learning from them, then at some point its mistakes are going to lead to huge losses.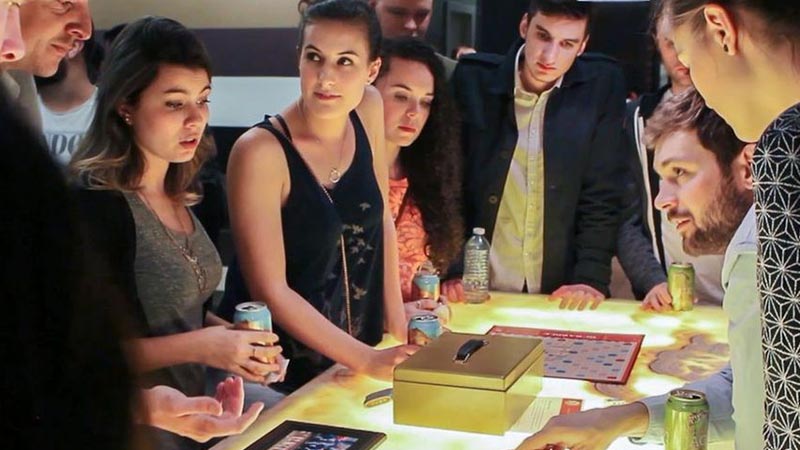 Escape Room Team Building Activities in Seattle
If you aim for a great escape room building event, then there's no better option than a real-life escape quest. There are several reasons why escape room corporate team building proves to stay superior for the last two years:
People love escape rooms. Your employees will do more if they are involved. Now not everybody is into laser tag or bowling; these games make some people shine while the others are bound to stay on the periphery. But the room team building is free from that kind of problem. Real life quests feature many different puzzles and riddles so that everyone could show off their skills. The locations are designed so that several puzzle lines could be solved simultaneously. That's how everyone stays busy – and that's one of the many reasons challenge quests remain extremely useful in developing a team.
It is very affordable. Team building in Seattle often is not cheap; the counseling, as well as the rent and other individual fees, can end up costing quite a bit. With escape quests, you do not have to overpay; Quest Factor even has special offers for business so that you could max your team stats to the top!
You get plenty of material to work with. The best thing about the great escape team building is that the training doesn't stop after the first hour. The psychologist can watch the game using our tools, and after the team finds the exit (or the time ends), everything can be discussed in a civilized manner. What were the best moments and what were the mistakes? What can we do to prevent the same mistakes happening in the future? When the same discussion touches work and other relevant subjects, it's painful because it's personal. But with escape rooms, it's fun and productive.
If you want to ask any questions regarding team building in Seattle, please contact Quest Factor now. We are always ready to help!