What Does the Escape Room Rating Stands For
Escape room ratings are high for picking a real-life quest for any event. You can specify your preferences, starting with location and the average age of the players and ending on the genre, theme and technology usage.
Are Escape Room Ratings Worth My Attention?
Some people say that escape room rankings are useless because they only show quests that are popular among the average players, but that cannot be further from the truth. Of course, if you look up the major ratings, you get to see selectively the quest rooms that are loved by the most visitors. It is also true that if you keep looking for the top escape room rating places, you might keep seeing easier quests. Everybody likes to win and to share the winning experience, so it is only natural that the players will recommend the journeys they were able to master with extra passion. But another factor worth considering is that you are entirely in control of what you're seeing.
Don't want the vanilla escape room experience? Then search for the most hardcore escape room ratings for your area or the most innovative escape quests. If you are not into family quests, then only change the age settings to PG-13 or NC-21. You'll be surprised how many favorite escape rooms make use of adult themes.
How to Use Escape Room Ratings
Quest ratings should be checked if you are planning a family weekend or a birthday party for a group of children. This way you won't be misled by the main topic of the quest room and will get the correct information about the preferable age of the players. Note that many escape rooms allow bringing children along as long as there is at least a single adult player in the group. So if your kid wants to have a cool party in a horror escape room, you can organize it even if the stated age rating is PG-13.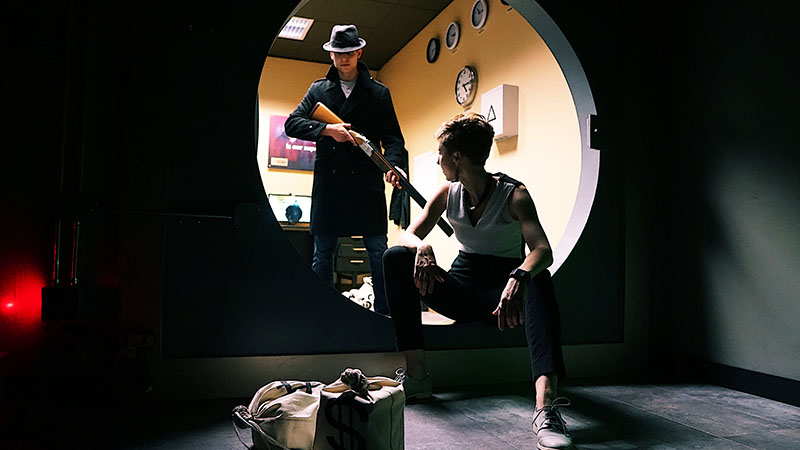 Rankings are great for quickly finding an escape room near you. There are two central ranking systems:
By reviews. This way you'll see the quests that many people attended and liked first. Note that a low position in this kind of rating doesn't always mean that an escape room is terrible. It may be located in a place where people don't have a chance to visit it much, or it may be a new location, so there'll be fewer reviews in the first 4-6 months.
Professional rankings. Experts sometimes present their ranking system for local entertainment. Reading professional articles is an excellent way to keep track of the newest quests, but note that some stable escape rooms might not get on top due to not being very "original."
Quest Factor is not new to the local escape room rating of Seattle, Redmond, and Shoreline. We are always happy to meet new people. See us anytime!