Dating in Escape Room Might Be Just What You Need
There are not so many romantic escape rooms, and it's easy to see why. Most people who visit escape rooms tend to take a group of friends along, as the entry price is usually the same (except for studios that allow visitors to play with strangers). Even when a couple goes on a date and chooses an escape room as the main event, it's not that uncommon to come as part of a group. Once again, it's cheaper, and one of the partners gets to introduce the love interest to family and friends.
However, more and more people try and visit escape rooms in couples, even though it's more difficult to solve all the puzzles in time this way. When you're playing with the team, there's always somebody to back you up if you're mentally exhausted. Also, if you're out of ideas, the probability of somebody coming up with something new to try is just generally higher. So why do couples continue to choose escape rooms for dating?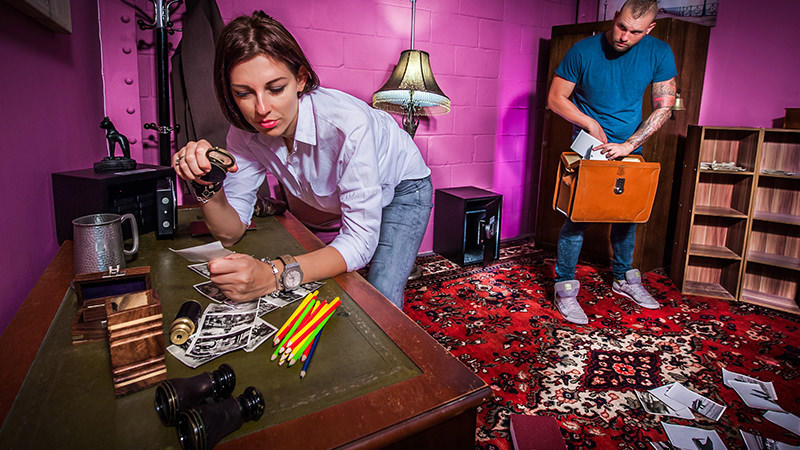 Visiting Escape Room with Your Romantic Interest Is the Best Reward
We've talked with different people and found out a peculiar fact: many of the couples that book escape rooms for two people are not that much interested in winning or losing. Of course, they'd prefer to show off their courage, intellect, and intuition to their prospective partner. But the main reasons they choose escape quests differ from what you could have expected:
It's a chance to do something entirely new. Even for the couples who've only been together for so long, it's a bit too easy to get stuck in a rut and begin to feel like there's just nothing new to discover anymore. Escape rooms help to bring out a new perspective, as it's impossible to know what awaits you in – not until you enter.
It presents unique opportunities for role-playing. Adults are just grown-up kids, after all. It's fun to get to see your partner as a pirate, or a skilled adventurer while trying on the role of a great detective or even a bank robber(.
It's all about communication. Solving puzzles together is a truly bonding experience. If the partners want some private time, they won't choose team escape, as it'll be too crowded for them.
Certain escape rooms have more severe limitations than others when it comes to many teammates. Some locked rooms are built for 2-8 people, and other quests can only host up to 6 players at a time. But if you're planning to go with your partner, you can choose any escape adventure, because the minimum for the most rooms is still two people, not three or four.
Have you ever been to an escape room with your romantic partner? Or maybe you're planning an escape quest date( right now? Tell us all about your plans and experiences in the comment section below!