Awesome Escape Rooms for Couples
Escape rooms for two never get old. Even if they are not in such high demand as regular quest rooms that can host up to 6-8 people, quests for couples are always a perfect pick for the first or second date, a weekend with your spouse or an hour of hanging out with your friend.
When you work in a team, you get to know each other the way that's nearly impossible to recreate in daily life. Think about it, 2 person escape room gives you:
challenges to fight against together;
complicated tasks to solve as a team;
opportunities to show off your quick-thinking, wits, and intuition;
unforgettable adventures;
the feeling of achieving something great.
Never mind winning or losing. Though as long as you're inside the best course is to set your eyes on the victory, the central part will be creating memories together, and you will remember only the best parts regardless of the outcome.
Where Can I Find Escape Rooms for Couples?
As for now, not so many organizations provide quests that are aimed directly at two people. The reason is that to make a great escape room, and one needs to arrange new unique puzzles, work on decorations and the storyline. Choosing to limit the number of people who can enter at a time means also limiting the ultimate amount of players who are going to try and escape.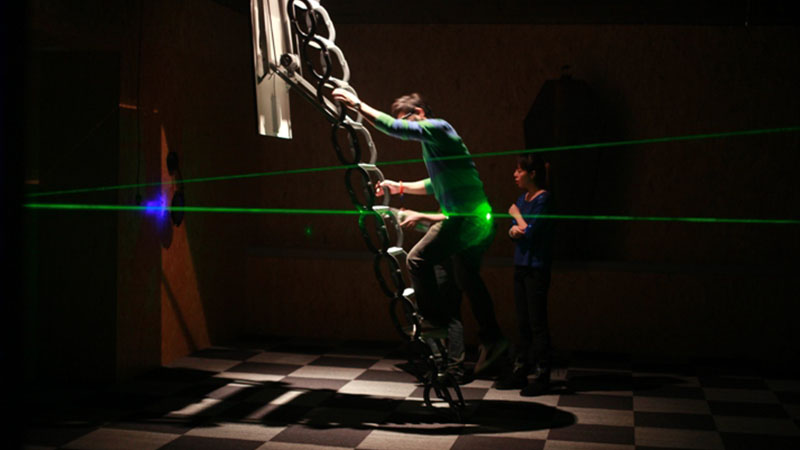 However, there are several things you can do:
Search for locations that produce escape rooms oriented on small groups. These quest rooms tend to be smaller, so they only allow 2-4 people to participate at the same time. Never mind the size though: the creators make up for the area limitations with tons of innovative puzzles and challenges.
Find the smaller escape rooms from your favorite creators. Don't forget to check the section where the allowed number of players is stated. Even if your favorite group mostly produces quests for up to 8 players, they may have certain individual escape rooms for couples. That's how the coffin rooms work, for example. You get locked in a tiny space and need to get out of the coffin as the Bride did in Kill Bill. There won't be enough space for more than two players!
Attend regular escape quests, if the allowed number of participants is 2-8. Book an escape room, and you'll have it all to yourself! Try not to pick the hardest quests, as they tend to have dozens of puzzles piled up. However, if this weekend you're feeling particularly adventurous, you can give it a go – and maybe even set a new record!
All the escape rooms in Quest Factor are available for two players. Visit us in Seattle, Shoreline or Redmond to have the most exciting experience!