Escape Rooms for Staff Development
If you don't have an escape room for staff development in your office, that is okay. It would only work once for a single team anyway. Thankfully, you can use all the advantages of escape quest team building and professional development opportunities without having to plan and set up all the challenges by yourself.
Note that picking the nearest escape room location might not always be the best decision. Take your time to learn more about the available escape quests, the prices, and the additional services. Does the location provide several escape rooms to choose from? Does the organization has any experience with team building events? Are there particular terms for business clients? If the answer is "yes" to all of the questions, then you may want to make a call immediately and see if you need to get on the waiting list.
Professional Development with Escape Rooms
When someone talks about their last visit to an escape room professional development is not what first comes to mind. There are many courses, activities and annual events for boosting skills as well as helping the staff develop as professionals. But you'll never hear about a person who managed to get to the top of academic of finance world by cracking escape rooms one by one.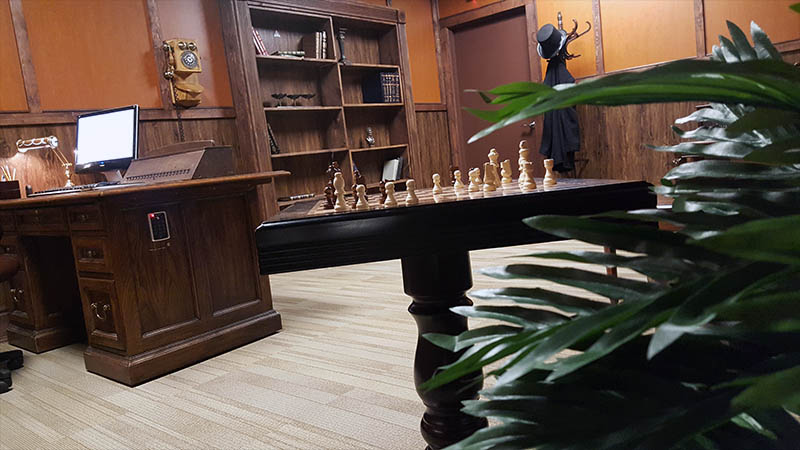 However, when it comes to professions where communications skills are vital, escape quests turn out to be useful tools. For a teacher's professional development escape room experience is almost essential, and that is why:
It helps to learn to deal with the unexpected. The teacher is not only the person who shares knowledge with students. Teachers are directly responsible for those whom they are teaching, so the mechanisms of adequate and quick reactions should be polished, not broken.
It helps to view coworkers as a reliable team. An escape room for teachers' professional development gives your staff a chance to know each other better. That is how solid, constructive teams are created.
It teaches creative thinking. For a teacher, there is not a chance to stay away from further education. Basic human knowledge expands every year, and updating your database regularly can make even the best professional feel exhausted. Escape rooms are like exercise for the brain: it helps to stay fit!
If you plan on a big escape room event for your school or college personnel, please contact Quest Factor in advance so that we could advance the best escape quests for all your team building needs. We are located in Seattle, Shoreline and Redmond!