What to Do on Your First Escape Quest
Here's the fact about escape quests: most people think that their first escape will be successful. Some of them are right, but most are wrong. The failure happens due to numerous factors, such as the fact that first-time players are more likely to enter an escape room with an inexperienced team.
Actually, with escape quests, there is no shame at failing. Every time you lose, you gain valuable experience and become more likely to win the next time. Too bad that some people see their first escape room experience as a rightful milestone to determine attitude to this type of entertainment. It spoils the first impression, makes new perspective players unnecessary salty and cautious about their progress. That's not a path we could advise.
If you are about to enter your first escape room, we'd be happy to share some standard practices and strategies with you. While you won't find specific advice or puzzle solving tactics here, you may still gain some useful tips that might help your team to escape the room on the first try!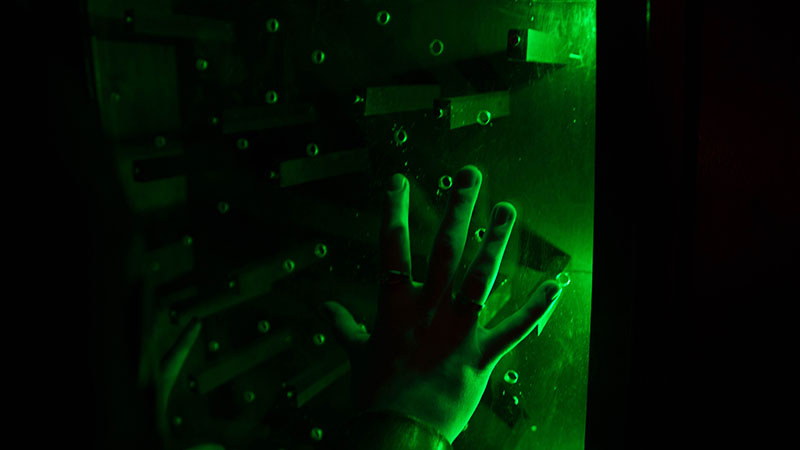 What to Do on Your First Visit to an Escape Room
So, you are determined to make a daring escape, but the lack of experience stops you from creating plans. Here's what you should do:
Get some rest. Your brain needs to be fresh, so instead of looking for puzzle tips and hacks online, go for a walk, sleep enough, keep track of your water balance. Escape room creators compete to produce original puzzles, so what you are going to need is your priceless ability to adapt fast. And that comes with rest.
Gather a solid team. If you're on a date, consider calling at least two other friends along. Sure, most escape quests are open for groups of two players only. But the very same quests can host up to eight players. Do you understand what does it mean? There'll be many parallel puzzles, and if you're both inexperienced, it'll be tough for you to make it out in time.
Pick a theme you're excited about. Your first escape room should be about something you generally enjoy. Modern quests have many ways to make the experience immersive. But if you strongly oppose to the classic horror themes, or feel skeptical about pirates, then the whole adventure will feel first. Your mood will affect your performance, so think of it beforehand.
If you are not sure what escape room to pick for your first time, call us now! Quest Factor staff will be happy to offer you the latest quests and find a date that will be convenient for all the team members