Great Escape Room: One Of The Most Popular Locked Room Studios In United States
The Great Escape Room is an ambitious name, but we have to admit: it does hold up pretty well. This challenge, created by the studio with the same name, gathered massive popularity, so now it's available in many states of USA.
While the studio itself boasts with whopping twelve different locations and 6 escape adventures to attend, players basically prefer The Great Escape Room, if it's their first visit. Let's try to understand why is that so – and are the other quests by the same studio worth it?
What Is The Great Escape Room?
To be fair, the main adventure actually goes under title "Sherlock Holmes's Study". The players have to put themselves into the shoes of apprentice candidates trying to impress the most legendary detective in the world. That task would've been unsolvable by itself, as Mr. Holmes is widely known to be extremely extravagant. One can never know what to expect of him, so it's practically a blessing that he'd settled up a course of puzzles for you to complete.
The room really holds up to Sherlock's legacy: the original riddles, complicated mechanisms and innovative puzzles managed to win a prestigious award for the studio. Since the creators are very secure about their secrets and the intensity of the overall experience, every player is only permitted the adventure once. No comebacks and no second chances.
What To Do Next?
So, you've managed to get yourself out of The Study and earn the detective's respect (or stayed up till the last minute, and still impressed Sherlock with your strong will and determination). You don't think the story is over, right? Because Professor Moriarty is plotting some ridiculously complicated game you're going to be a part of, and because Dr. Watson needs your help in a delicate situation, and there are also some "dead cases" to solve…
Most of The Great Escape Room studio's rooms are Holmes-themed, and that is great. Every room is unique in some aspect, so if your first adventure is over, it's a good idea to go and try to solve the next one. In order to have better chances to win, do not forget to bring the team that is:
Ready to adapt to challenging new puzzles, as there'll be plenty of tasks you might never seen before.
Eager to communicate. Choose people who know each other for quite a time.
Into highly intellectual escape rooms! There won't be many spooks, so if someone's expecting a horror, it'll only lead to disappointment.
Also don't be late! As this rooms are extremely popular, and there won't be opportunities for a late start if you do.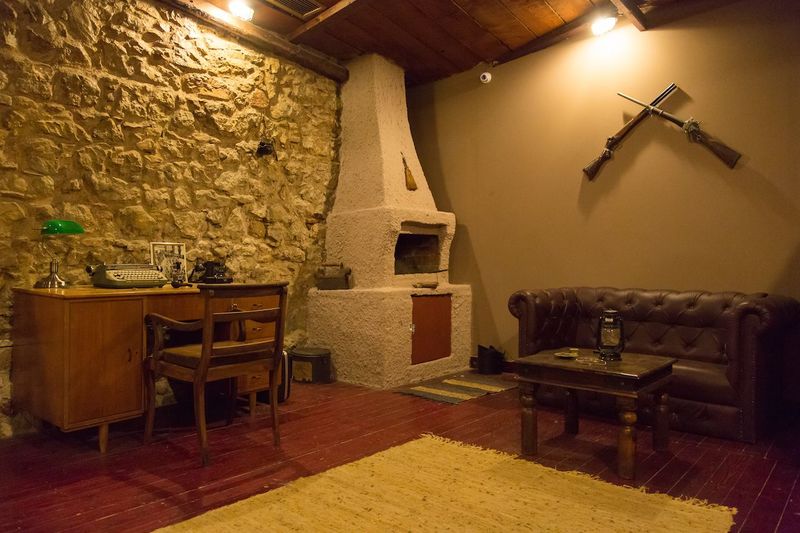 If you have already completed the Sherlock Holmes's Study room or it seemed not very interesting, then we are waiting for you in Quest Factor.