How about Completing the Quest in Costumes
Inevitably, you won't fall short on finding what to do on Halloween. One could even argue that there are too many great offers to take on them all. And this is true, as practically every part of our daily lives gets better with a little bit of Halloween flavor. But if you want to feel the mood and get into your role for the costume party, you've got to stick to activities that hold the most Halloween spirit in them.
Don't Tell Me How to Celebrate Halloween!
Wow, that's the spirit! We can see that you are already getting there! Now, to keep on track, you only need to look through our particular Halloween checklist. Note that you don't need to cross all the points out: these are just basic ideas on what you can do with your friends to shake off the daily routine and begin feeling dark and mysterious.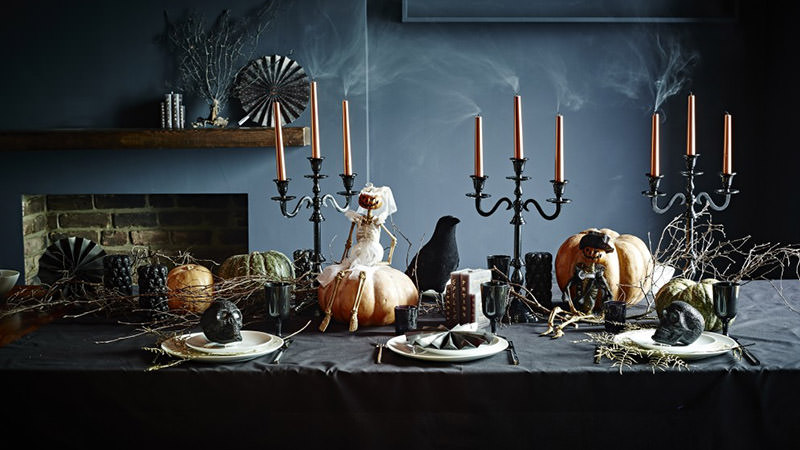 Here we go:
Watch a horror movie. You may choose classics – like one of the critically acclaimed versions of Dracula – or stick to B movies and make a good laugh about the elaborate special effects, naïve costumes, and numerous plot holes. If you loved the experience, try visiting a zombie escape room in Seattle after you watched the same-themed movie. That's what we call 4D!
Apply bizarre make-up. Your age, gender, experience, and social status do not matter. Halloween is the night when you can turn yourself into a creepy clown, spooky vampire, angry witch or that old-school Disney cartoon character that gave you nightmares when you were a kid. Remember: you need to paint your friends, too!
Try out a Halloween escape quest. If you've already been to the zombie escape room, we mentioned further, cross this one out and move forward. But if you're still hesitant about playing escape games on Halloween, take time to remember all the creepy scenarios the creators have to offer. Delusional killers, ghosts and vampires, abandoned mansions and, well again, zombies… As you see, real-life quests and Halloween is a perfect match! Type in "is there a zombie escape room near me" (or need the scare jump character to your liking) and gather the team for the grand adventure!
Go to a party! Even the most complicated escape quests do not take longer than an hour. That means you'll still have the whole night for any mischief you might have planned.
Halloween is one of the most popular days for visiting escape rooms, so please make sure to book beforehand! Quest Factor has several locations in Seattle, Redmond, and Shoreline, so there's enough to choose from.