Halloween Escape Quests
Halloween themed escape room is the perfect way to celebrate the scariest night of the year, regardless of whether the escapees still enjoy shaking the neighborhood for candy. Escape rooms combine extremely well with all the Halloween spooks one could possibly imagine: think red and black candles, bloody pentagrams, curved pumpkins, scary ghosts and evil witches. So if it's Halloween time, do not hesitate to grab your friends and visit the special seasonal Halloween escape room!
Of course, when the spookiest holidays are over, Halloween rooms become less popular. But that shouldn't be a reason to ignore them throughout the year. Still unconvinced? Well, let us change your mind!
Halloween Escape Quests Off Season
The best thing about Halloween TV specials is that they are perfectly rewatchable in any time of the year. In winter, you might use them for pleasant, cozy escapism. In summer, it's just so much fun to go on a spooky adventure, even if it's not exactly real. And even during spring, the season of resurrection, one may wish to slow down a bit and return to the weird symphonies of fall.
Halloween escape rooms are all that you can expect from themed specials, but better. Here you actually get to become an active participant of your own adventure. It's up to you whether your team will manage to get away in time, so you'll have to work for your happy ending. Entering a Halloween themed escape room off season, you get: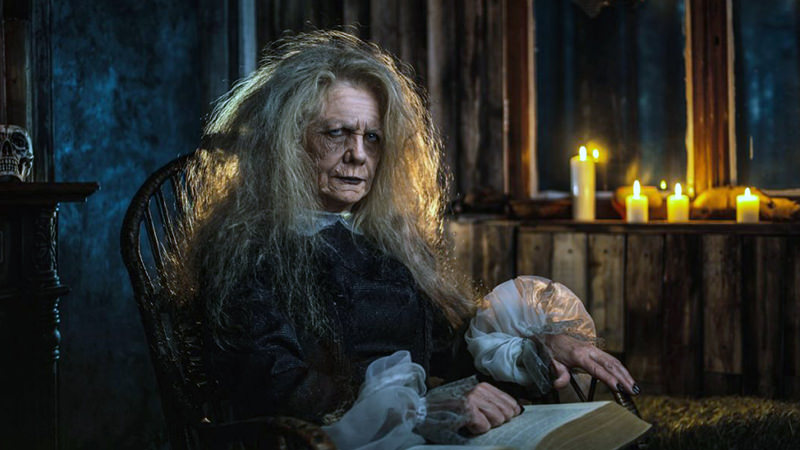 Solid escape challenges tested by hundreds of active escapees. It would be safe to say that the gameplay is polished to the core after the seasonal peak.
Exotic surrounding. There's a special layer of folklore around Halloween, as it manages to unite witchcraft, ghosts, pumpkins, zombies, vampires and skeletons – and not make the whole thing overwhelming. When you visit Halloween themed locked room, you might think that you know for sure what's going to happen… But the truth is, there are just too many possibilities!
Universal adventure that is fun for everyone involved. Halloween is one of the most popular holidays out there. And there's a good reason for that, as so much fun is involved.
We advise to pick the Halloween room, if you don't know where to go and the group can't choose between a fantasy quest and a ghost tale (or maybe a zombie apocalypse). But remember that these rooms are relatively easy, so they may not be perfect for an experienced team. Make sure to check out our other escape adventures, and don't forget to compare the difficulty levels!