Hour to Midnight: One of the Most Amazing Escape Studios in Portland
Room escape games can be entirely different based on the experience the creators want to give to the players. Sometimes it's more about challenge, or more about the actual storyline. Some quests make you an investigator, others put you into a horror movies, and there are always the oddballs which are simply about puzzles and escaping a closed room, so there's nothing to the lore.
The "cinematic" escape room concept seems to become more and more popular in the US. People want to feel like they're the centre of the narrative, see how their actions move the plot. Hour to Midnight studio located in Portland provides just that, along with great puzzles for all the players who are in this for a mind challenge.
What Is Hour To Midnight
The designers and writers working on the yet-not-so-many real life room escape games of Hour to Midnight go a long way to make the guests find themselves as the main heroes of a well-paced movie. For starters:
Every room relies heavily on the plot. It's the main slice of the overall experience, so it's highly recommended to stick to the genre you actually enjoy.
It's always a lot like an action thriller or an adventure game. Whatever the theme is, there'll be many puzzles and quests requiring quick thinking and specific physical activity.
Live actors are involved. Yes, we know many players have little faith in live performances inside the escape rooms. But in Hour To Midnight, the casting is really good. Every character adds depth to the story, and nobody is out there just to jump scare you, or provide your team a piece of advice when you're stuck.
While it's truly a cinematographic experience, don't get too comfortable: there's still 60 minutes limit for every room. The time flows by very fast, as you're not just interacting with objects, but learning more about the storyline as well. That's why some of the puzzles are pretty easy, yet every escape room has something special to surprise even the core gamers.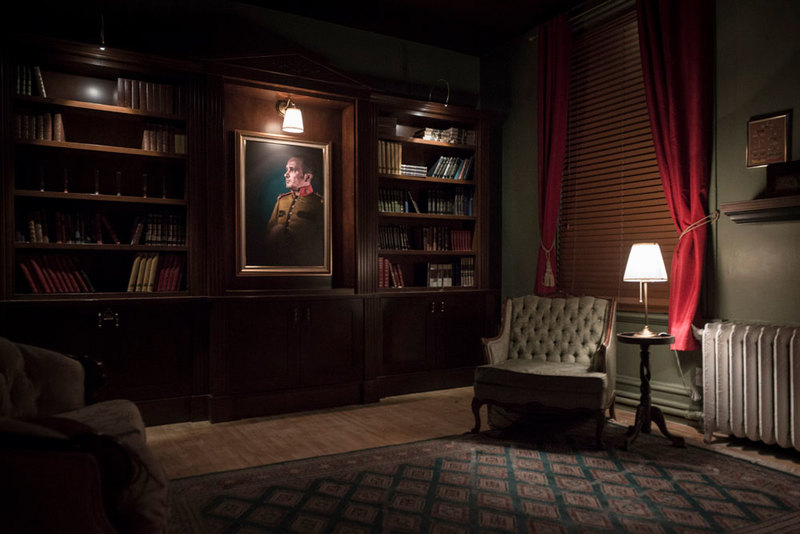 Escape Rooms By Hour To Midnight
As the creators take their time to make the most interesting and fleshed-out adventures they can, there are only three rooms for now:
House of Darkness. You're learning the fate of an explorer who went missing, but it's not a simple detective story, as something weird starts to happen. With its 70% success rate, it's perfect for beginners and casual players.
Assassin's Deadly Game. Outwit an assassin while wandering in his own house, and keep him from murdering the next victim. Great experience for those who love action-packed adventures.
The Secrets Of Nibiru. This one is the most difficult, yet engaging (about 40% success rate). Become the witness of the mysterious disappearing of one of the most promising explorers of our age. Search his studies and unravel the mystery that lies beyond his disappearance! 
Just remember to visit our rooms at Quest Factor.