Original Escape Quests for Corporate Team Building
Looking for a fun, innovative and genuinely useful team-building activity? Quest Factor has got you covered. We offer real-life escape adventures that your employees will look forward to. No more boring trust exercises, mandatory communication hours or other old tricks that never work. We create immersive escape rooms that turn the traditional team-building routine upside down. There are no clear goals, no rules, and no coaches to tell the group what is today's goal. Instead, the colleagues will have to become teammates to find the target and then produce a solution – or they will lose the game!
Why Escape Quests Are Essential for Team Building
The most complicated part of building a team is not headhunting but making people work together. You can gather all the top professionals in your department, and they'll achieve nothing because they won't listen to each other. On the other hand, lock them together in a small room for an hour – and they will have to cooperate to find the exit. Scientific research demonstrates than an hour in a live escape room may provide more opportunities for developing strong corporative bonds than a whole year of working on the same project.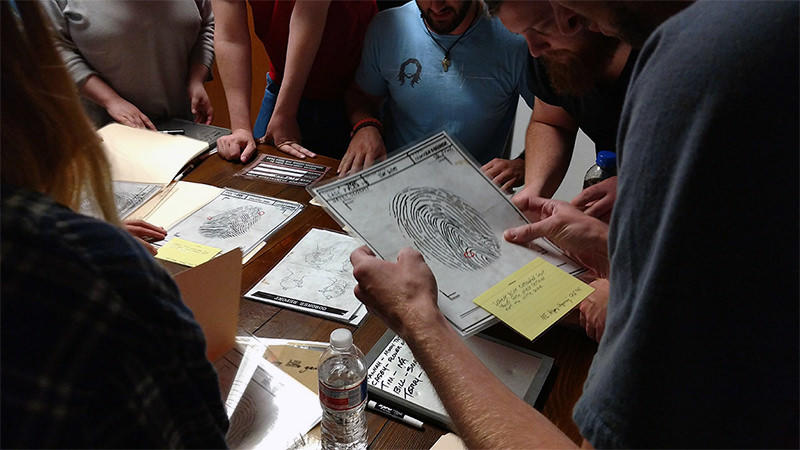 Quest Factor cooperates with many organizations, from large businesses to small volunteer projects. We have discovered that the optimal number of teammates for an escape room activity is 6-8 people regardless of the size of the company. A group of eight players achieves following results via a single escape event:
Communication increases drastically. To solve the puzzles, team members have to share ideas, discuss mistakes and figure out solutions collectively. Employees have to focus on each other to progress; while at the workplace, they don't have enough time and experience to rely on each other when completing nonstandard tasks.
They are thinking outside the box. Corporative situations do not provide enough space for the unorthodox approach, even when there is a strong need for it. Our escape quests are training grounds for numerous bright people who are too shy or inexperienced to entrench their problem-solving skills in a real job.
Natural leaders emerge. Social etiquette can be a stopper when it comes to dictating leadership. In a locked escape room, most of the conventional boundaries are left behind the door. Members get to show the best in them – and sometimes it leads to discovering new effective managers.
Our escape quest locations are conveniently located throughout Greater Seattle. We designed our rooms to fit up to eight players per challenge; our maximum capacity is 100 players per event. Every location is supplemented with a lounge where the players can rest and discuss their results. We also provide free refreshments before and after the main event.
Contact us now to find out more about Quest Factor team-building events and special offers for corporative clients.