You Can Create a Perfect Escapee Team Anytime You Want
Finding your way out of an escape room becomes a lot easier if you've got just the best team to back you up. Of course, nobody starts with a perfect set of teammates ready to jump on board for any escape adventure you've got planned for the weekend. So if nobody in your gang wants to be an escape team leader, it's up to you to lead the way!
What to Remember While Recruiting Teammates
The most important rule about escape rooms is that they should be fun for everybody, or there's just no point to the whole thing. Remember this when trying to lure in a friend who has issues with the win-or-lose situation, or a colleague who is scared of locked spaces. If you still feel like escaping might become their thing, take your time to visit an escape room based on their preferences. Make the event as comfy for them as possible: tag their friends along if you feel these people need extra support or go duet if they're afraid of being embarrassed in front of everyone. Remember: everyone has their secret strengths. Who knows, maybe that friend of yours who never went to escape rooms before will become the brain of your future team?
So, the point is that the primary criteria should be not whether the person is skilled enough for your team. Experience doesn't matter that much, because that's a thing that's easily fixed with time. What's important is that you feel comfortable around your teammates. The tension in the group is what leads to mistakes and fails in competitive escape room walkthroughs; when everyone's happy with each other, the team discovers its hidden powers.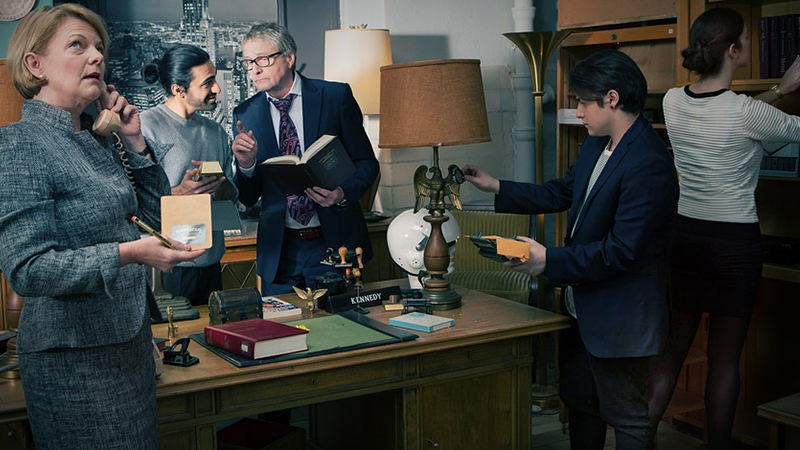 Where to Find Your Perfect Escape Room Teammates
There are no limitations on where you can or cannot recruit people except common sense. But if you feel like your communications circles are a bit worn out, feel free to use our hints:
Family events. Some people love celebrating holidays and important dates with their family. Others groan and wait for the whole thing to be over. For you, it's an opportunity to meet up with a distant cousin you usually don't talk much too. Or an aunt. Or a granny: old ladies are good at classic puzzles!
Office breaks. During a lunch break, or a casual talk near the water cooler, talk about how you're planning to go to that brand new escape room, but still missing several people. Those who are interested will be happy to join!
Social networks. Twitter, Facebook, Instagram: anything is good. You don't even need to have a massive friendslist since only about 7-9 people (tots!) will be able to join anyway.