Try to Challenge Your Abilities in an IQ Escape Room
IQ escape room is the one that makes you think even harder than ever to break through in a given limit of time. Iq escape challenges make every second count: the more you're progressing, the harder it gets, so it's important to come prepared.
A solid team of escapers, a fresh head, and good mood are necessary to conquer all steps to unlocking the exit. Even a single weakness may be enough to drag the entire adventure team down, but if you manage to open iQ escape room within sixty (or sometimes forty) minutes, the sense of accomplishment will make it worth it.
What Is an IQ Escape Challenge
When it comes to settling an escape room, there are various directions to choose from. One of the most popular options is to create an entertaining story and make it stronger with a specific setting. These are horror escape rooms, detective escapes and fantasy real life quests we're talking about. Then, some challenges rely heavily on interacting with the host. They're less about solving puzzles and more about getting specific searches and completing them in a set period.
And finally, there are puzzle-oriented locked rooms. They might not have much of a storyline, but they're perfect for escapers who want to test their skills and complete something challenging. IQ escape adventures make your brain work faster than ever because they make you find solutions for puzzles you see for the first time.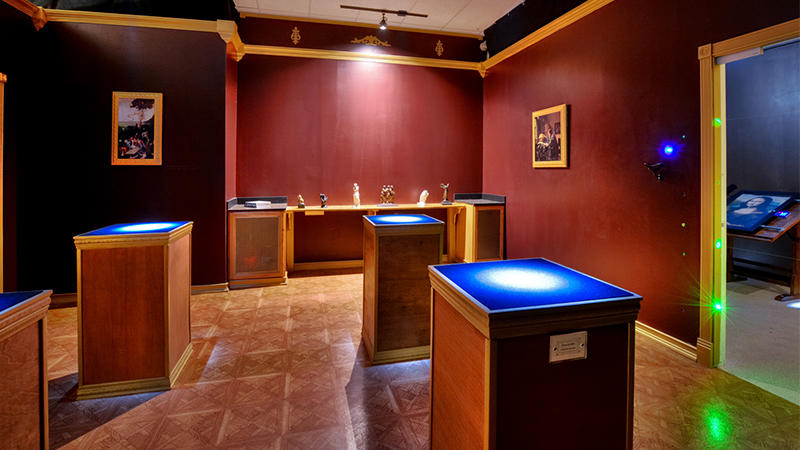 Here are some core elements of IQ escape rooms:
The plotline is not essential. Sometimes you'll get bits of information, like some background on that mysterious genius who locked you in his underground lab. Butyouwon'tneeditforpuzzlesolving.
Riddles and puzzles progress in difficulty. Do not expect the challenges to be on the same level throughout the game. If you're moving pretty fast in the start, don't get overconfident: the room may be designed this way to give you some extra time for thinking over its hardest elements.
Switching constantly may bring you victory. There's one peculiar thing about most escape rooms: they have lots of parallel puzzles, so everyone has something to do, even if the team size is significant. IQ riddles often require non-linear thinking. If you can't crack a puzzle, and you see that a fellow member is struggling, make an exchange. It's entirely possible that you'll both find the solution immediately!
If you feel that you're ready to face the challenges and beat an IQ escape room, join us on any of our adventures for daring escapes!