Holidays Deserve Their Escape Quests
Holiday-themed escape rooms appear for every significant event, and it's not hard to see why. People love when entertainment matches with their overall experience, and with the seasonal holidays, it's not that hard to achieve harmony between the surprise and the satisfied expectations. Of course, there's no pressure, and you don't have to visit themed escape challenges if you don't feel like it. However, they might be your best chance to introduce your family to the art of escape rooms if they don't love real-life escape quests yet. So make sure to check out seasonal event and be ready for special offers!
Why People Love Seasonal Escape Quests
The spirit of holidays usually comes before the main event. It's just something about the air. The mood is brighter than ever. Even if nobody wants to admit this, there are still lots of expectations coming around these significant days. Maybe it's not about the presents, as we're not kids anymore – but there's still a strong desire for a miracle to happen.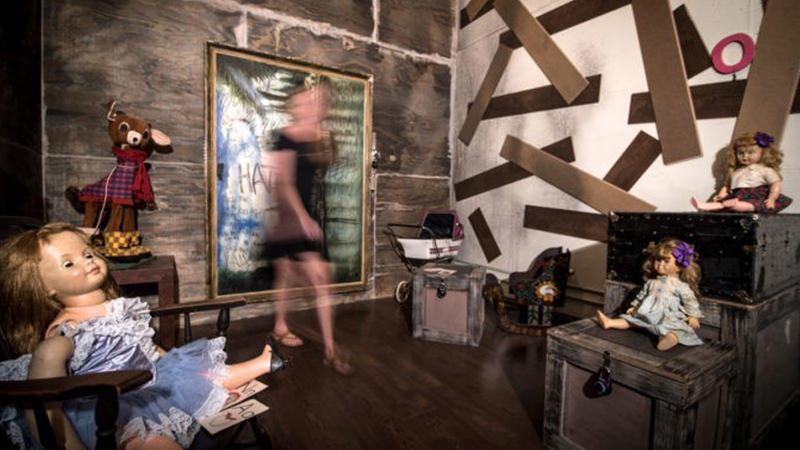 Choosing to watch movies about Christmas, or Halloween, or St. Patrick's Day contributes a lot on how we celebrate because it settles the mood. Thematic content enhances our feelings and gives everybody something to talk about. With escape rooms, you always get more joy than you've might expect, but when holiday surprise escape quests arrive, the fun reaches the top. Here are the most common examples of seasonal events:
Christmas escape rooms. They often involve Santa's house, the legendary reindeers and, of course, presents. The most common themes are saving Christmas or helping Santa in any way. These quests are known for being quite simple, but that makes them appealing, as you can safely visit them with the whole family.
Halloween escape rooms. Technically, any witchcraft-themed escape room could be counted as a Halloween quest. But here we're talking about challenges that are strongly influenced by the most entertaining day in the year. Pumpkins, witches, cursed houses and poisoned candy are good examples of what you can get when choosing any Halloween escape room.
St. Valentine's Day real-life quests. These are perfect for dates, as you get to spend time-solving puzzles together with your love interest. To get out in time, you need to communicate a lot, and the whole process brings plenty of fun. Also, choosing a themed escape quest, you are not missing on the romantic part, so the celebration is perfect in any way!
Have you ever been to a holiday escape room? And would you choose a holiday escape quest over the regular one? Share in comments!