Sneak Peek: Mad Scientist Escape Room
We've been working on so many new exciting escape rooms for our fans and we wanted to give you a sneak peek behind the scenes! Mad  Scientist is opening in the next couple of weeks at our Shoreline location.  Some of you may have already played the game when it was located inside a trailer. But we've decided to expand and improve it.
It now stretches across three rooms with latest generation puzzles and high quality life-like decorations.
What's the room about?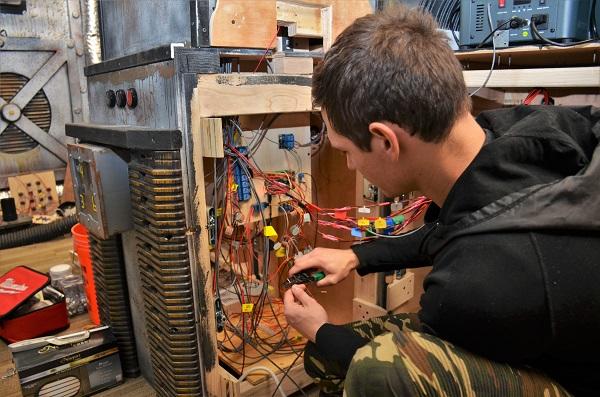 Mad Professor Manifesto is furious at the world as his invention gets him ridiculed within the science community and fired. He hides the same nuclear reactor that was supposed to rid the planet of dirty sources of energy to the center of Light City to destroy it. Now it's up to your team to save the city from destruction. You'll have 60 minutes to disengage the reactor core.
Do you have what it takes to be the hero and save Light City from Professor Manifesto's evil plan?
Stay tuned for more sneak peeks coming up soon! We have a lot in store for you!
Check out what happens during the construction of Mad Scientist