How To Spend Birthday In Seattle with All of Your Friends Invited?
There are tons of fun places in Seattle for birthdays. Maybe it's the variety that makes it so hard to choose. While it's easier to pick something that's so conveniently close to your house, we recommend trying something new every once in a while. After all, birthday comes only once in a years. So why not make sure that the event becomes as exciting as they can get?
If you're planning to celebrate the big day in the city, a good option would be an escape room (or any other interactive adventure in real life). It makes everyone try something new, all the people have fun together without anybody feeling excluded, and it's relatively cheap. To make things easier for you, we've created a short list of some of the most entertaining (and affordable!) ideas for a birthday party in Seattle.
The Dark Themed Rooms By Seattle Escape Games
These guys sure know how to deliver a good spook. Their Cell Block adventure is even too realistic to some people's liking, but as a result you get to break out from a really threatening jail! One of the other popular quests include solving a mystery in a Morgue, and this one is also famous for being both true to detail and extremely fun to play.
One of the best part of the experience is that you aren't locked in a single room all the time. Seattle Escape Games mostly offer adventures with a larger structure, so there's always enough space for active movement, collective puzzle-solving and even some stealth action.
Classic Adventures With Puzzle Break
Many people who consider themselves pro in the art of room escaping, consider Puzzle Break rooms to be superior in Seattle. Why is that so? Because the plot is always important here, so you're not just getting thrown up in someone's locked closet. Instead, you and your team become a part of some extremely well-written adventure.
The other positive quality is that these rooms have lots of hidden mechanics, techs and special effects. Even the walls around you can somewhat change in a creepy way to reflect your progress. And after you're done with a spooky part, it feels so good to have a birthday dinner at some local restaurant!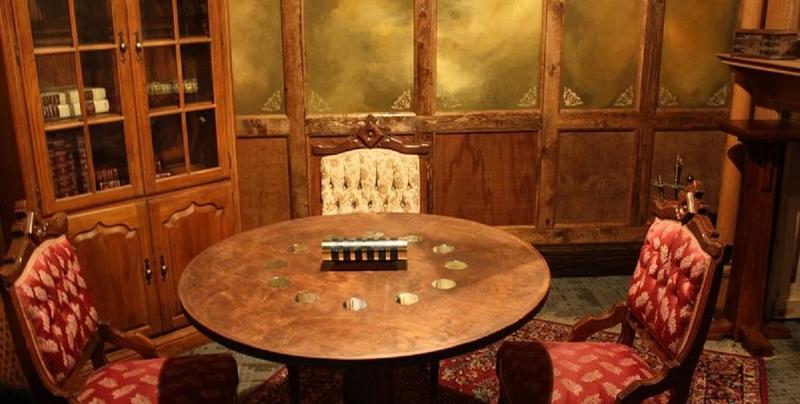 The Daring Ninja Escape
While this one is extremely popular as an innovative team building instrument, the quest is relatively good for celebrating a birthday, too. Lots of different themes are mixed here: think zombies, ninjas and high tech blended together into some weird mystery shake.
Environment is highly interactive, and that's the best part about it. If you're looking for some unforgettable experience, be sure to stay open-minded and try out this escape room with friends and family.