Test How Strong Is Your Team with Escape Quests!
Team building is not about some strange tasks and confusing training anymore. To create a true bond between the coworkers, it's much better to provide them special experience where everyone's working together to reach the goal.
Of course, you also need a host that is ready to give enough space and tasks for up to 100 people, so there's not much room for spontaneous decisions. For business owners who wish to make their team stronger, we present some of the most interesting team building activities in Seattle, WA.
Live-Action Team Adventures, Teambonding
These are nothing like your common escape rooms, as the story hides throughout different streets and buildings. The team needs to group up to investigate one of the several provided mystery cases. To get to the end of the story, your employees will have to allow themselves think outside the box, cooperate within a limit of time, try themselves as both leaders and followers. The ability to switch roles and think fast is crucial for today's business world, and these very skills will become the main focus of the game.
As your team will have to do a lot of running and searching, it's a good idea to have a corporate meal before the event.
Escape Roots, LLC
If you're looking for the puzzles designed exactly for your team to work together, you should see any of the Escape Roots adventures. This is much closer to original escape room experience, yet there are certain differences. For example, the area is larger and the paths cross multiple times, so the groups might meet each other at some point. Also, lots of puzzles are created around the ability communicate and trust each other. It goes in contrast with the classic locked rooms, but helps to build the perfect bonding experience.
As the routes are really large, it is possible for the groups to meet not only the fellow coworkers, but also employees from other companies working through their own adventure. If that's not what you want, please contact the studio to discuss the special booking opportunities.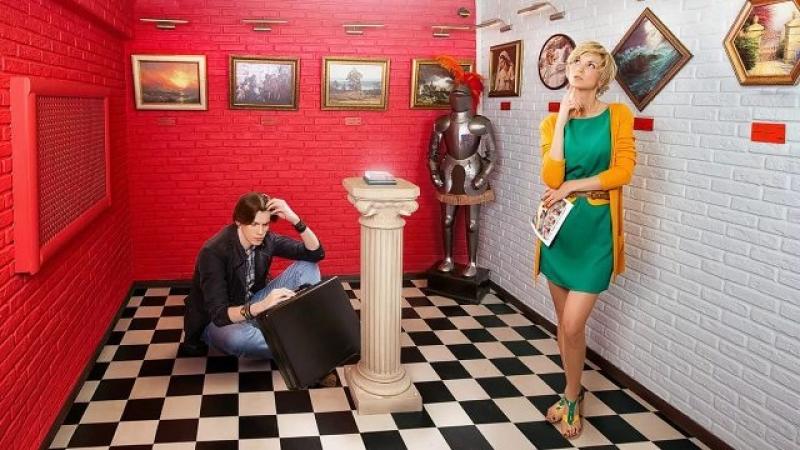 Puzzle Break
Being the pioneers of team building escape room activities in USA, Puzzle Break created some of the smoothest riddles for your coworker to solve. The participants will check out the room they're locked in for hints and clues, then they'll have to team up to solve the puzzles and get out in 60 minutes. This is the closest you can get to the original escape room experience without losing the team building effect.
The overall visit  is actually about 90 minutes: there's always a 15-minutes introduction, and after getting out (or not) it's time for a quick, but very informative debriefing.