How to Find the Best Escape Room Genre for Your Team
Real life escape quests by Quest Factor provide everybody a real chance to try on dozens of new masks and roles, break the mold and succeed in something you've never even had an opportunity to attempt in a lifetime. Some of our regular visitors are in for original puzzles and complex riddles: they see escape rooms as an excellent opportunity to use their brains and make a difference for the situation with the power of their brain. Others prefer adrenaline to difficult challenges, though they don't mind cracking a puzzle when they see one. The reason they return to escape rooms is to feel raw emotions and get involved in a real adventure.
If you feel like you've seen it all already and don't know which escape room theme choose for your weekly team meet up, make sure to check on our list. We've put all the primary genres in one place – as well as the information on the teams that would like these rooms the most!
Classic Escape Room
While not exactly an escape room theme, this genre gathers all the best gameplay and storytelling elements that escape quests have to offer. Here are some main features:
These rooms are all about quick puzzle-solving.
The storyline, if present, is intense, but not too demanding.
You can become a part of a detective tale, go on a journey to the past, find your way in a locked basement belonging to mysterious genius, or spend time unlocking a secure room.
This is the best escape room genre if you're introducing new members of the team to the basics of gameplay. You'll get more than enough puzzles to solve for everyone; and while some of them might be confusing even for the most experienced escapees, the others are based on logic and common sense, so even the newbies will have a chance to jump in and enjoy the escape quest.
Real Life Horror Quests
To make quick decisions in short periods and keep thinking straight in the face of danger, one needs serious training. That's what horror escape quest are particularly useful as they create a threat, but do not take away the puzzle elements that make us distinguish escape rooms from all the other types of entertainment.
If this is the path you choose, make sure nobody in your team has phobias based on favorite horror movies and spooky stories. Remember: if anybody feels uncomfortable, you can always ask the staff to help them out.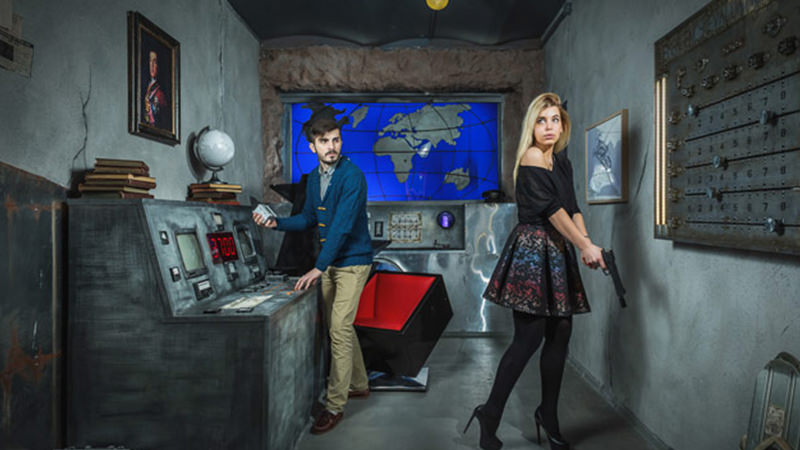 Escape Quest Performance
These escape rooms feature live actors for the more fleshed out experience. If you've been to regular escape rooms a lot, make sure to try and visit a performance: it'll change the way you see escape adventures.
In escape quest performances, new characters come out of nowhere. They can become your friends, or maybe they're already your mortal enemies – you never know. The gameplay is sometimes trial and error, but there's usually more space for mistakes so that inexperienced players might like these rooms, too.
If you're in for fantastic escape room adventures, visit us in Redmond! Lots of escape rooms to choose from, unique game design and great stories will keep your attention up to the very last minute!