Quest Factor is a chain of Seattle Escape Rooms. The company offers six premium live-action escape the room games based on super popular video games, TV series and movies. Each of them is not just search of the key, but really exciting quest. Players are diving into the atmosphere and get emotional intensity.
All the quests are created as a classical room escape games: a team of friends, relatives or co-workers is  "locked" in the room; they have to solve all the puzzles and follow the storyline in an hour to unlock the door.
Quest Factor uses modern technologies to spice up the game and make it more exciting. Rooms have surround sound and puzzles are technologically advanced. The Quest Factor team also pays a lot of attention to plot and props which make the story extremely compelling.
Thrilling and thought-provoking games by Quest Factor bring you an excellent way to feel the team spirit and to show the best in you.
Fans of the George Lucas universe are welcome!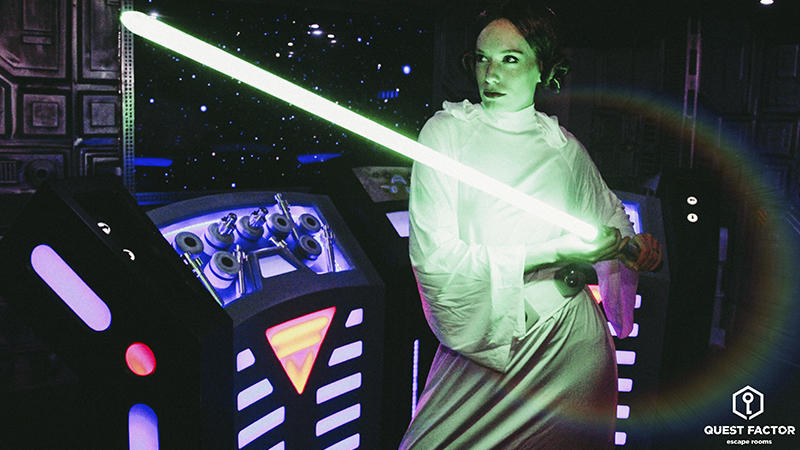 Your mission is to save a planet! In escape room "Space Wars" players enter the space station where a terrible intergalactic weapon will be launched: the greatest villain in the Universe wants to destroy their home planet. The team should give the freedom to a person with supernatural abilities who is in jail somewhere inside the station. All together they could save millions of innocent lives.
The game will exercise your intelligence, quick thinking and also physical abilities. There are components of live action in this game and they make it more complex and challenging but still super exciting.
Win the Most Popular Game!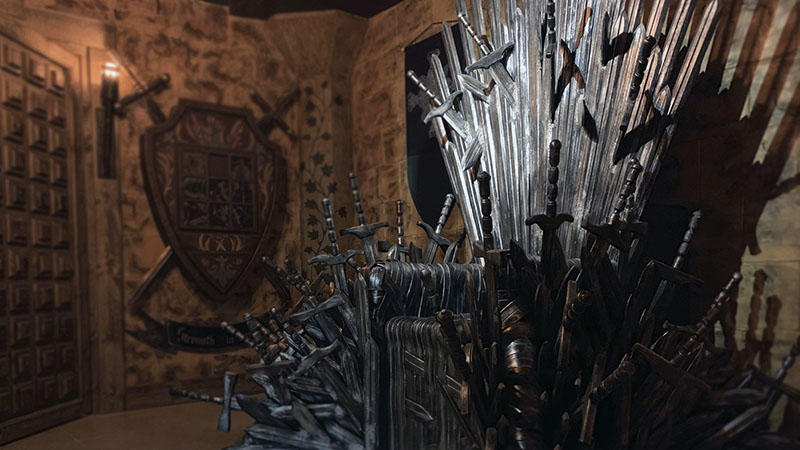 In escape room Game of Kings based on the super popular TV show "The Game of Thrones" players should find ancient artefacts and protect the world against the evil. Four kingdoms are threatened by The Great Nigh. Only true and great king will be able to unite the kingdoms and get people together to survive.
Players start the game inside of ancient sanctuary where, by the will of gods, the artefacts lie. They should decrypt an ancient prophecy and find the magical items which would save the mankind.
This game also has live action elements.