An Escape Room in Virtual Reality: Best Computer Game about Escape Rooms
Do you like hardcore puzzles that make you smarter instead of just feeling random? Do you appreciate the feeling of "Ah, so that's how it was supposed to be solved" after finding a key to well-constructed mystery? If the answer is yes, then The Room, an atmosphere-driven multiplayer puzzle adventure by Firewood Games, will be a perfect pick for you.
The franchise consists of the main game and three sequels; all the parts share the similar concept of escaping the area you're locked in. However, players are engaged in the process of solving the riddles not because of any sort of a threatening danger, but just out of desire to advance.
The Room:  Gameplay
While initially a mobile experience, The Room offers the same level of complexity as PC adventure titles, and often even more so. The limited resources made the game become what it is famous for: a puzzle about interacting with different mysterious boxes and trying to open them.
 At the beginning, the player's given a set of boxes, so the adventure doesn't feel linear. It's up to you to decide what to investigate first, and to discover the best order for the whole "unboxing" process. Various mechanisms, switches and keys help to interact with environment. Puzzles are constructed so that the player would learn certain game mechanics in the beginning, and then use the knowledge in more complex stages or the game later.
When playing on a device with a touch screen, the player can engage in the exploring process in a lifelike manner. For example, to turn a key you need to make a special gesture. If you're turning it the other way, the game recognizes it and reacts accordingly. On other platforms, the same gestures are available via regular control devices (mouse, joystick).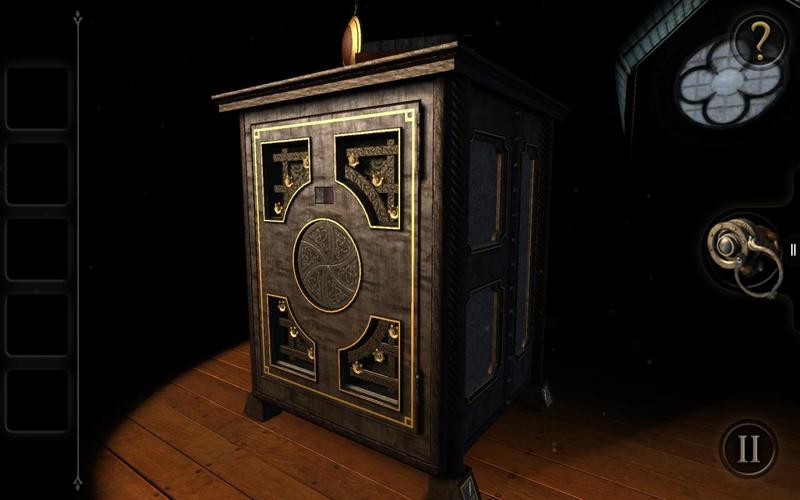 The Room:  Platforms
Originally the game was developed precisely for IPads and IPhones. However, the success led to creation of versions for other platforms:
iOS – the very first edition of the game. It came out in 2012, and immediately became a pioneer of its own genre.
Android – no alterations have been made for this release. In 2013, The Room became available to most of the Smartphone owners in the world.
Windows – special enhanced edition came out in 2014. Some extra scenes and puzzles were added; controls were altered to make the experience smoother for PC users.
Nintendo Switch – the same enhanced edition was released in October 2018.
The mysteries of The Room were designed to take advantage out of iOS abilities, but now the game is available practically on every device. This is a great opportunity to dive into this unique world and discover all its secrets on your own! 
If you have already completed the game, we advise you to definitely come to us and try your hand at escape rooms.