You Can Travel in Time with These Immersive Escape Rooms
When it comes to escaping quests, it seems like almost every theoretical concept or hypothetical scenario is possible. Always wanted to feel like a character from the Dracula movie? Don't worry, we've got you covered: there is a cool themed escape room with decorations, live actors and everything you could want. Dream about meeting a historical figure in person, or participating in a history-changing event? There are escape adventures based on your favorite historical period; you get to snoop around at the national leaders' rooms – and might even get a tool to change history at some point!
When locked in an escape room, you have to battle with time itself to get out before the timer goes off. But what if you could use the time to solve puzzles in the room you got locked in? Or maybe time warp is the entire reason you can't get out, so you got to deal with it beforehand?
That's the primary idea of time travel escape rooms. There are not so many of them yet, but as the concept gets more popular, creators produce the most exciting designs, opening roads to many unique puzzle chains. Why don't we take a look at time travel escape puzzles now – and see the future of time warp escape rooms today?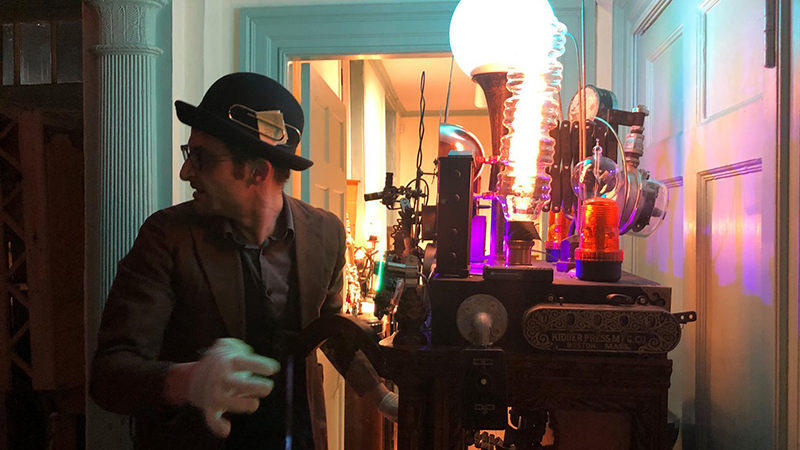 Innovations and Time Games in Deceptive Time Travel Escape Rooms Design
To appreciate the beauty of a well-constructed time travel escape room, you don't have to be a puzzle expert. When a quest is produced with great care, players get the feeling that they traveled through time. The sense is strong, though they know that the whole set of events is fictional.
That's how escape quest designers make the illusion of time travel work properly:
Two similar rooms are used. This is a bit complicated, as it's hard to connect the rooms properly so that players wouldn't get distracted by the physical entrance. It must be utterly unreachable except for the cases where it's needed, or illusion will break. Rooms are often practically identical, but certain elements are different. Or, there's a drastic change, but the place is still recognizable.
Time travel is a huge part of the story. The mere concept of time travel is not enough. There must be an explanation of what's happening and what is it for. It is usually shown through the newspapers, fake news channel reports, etc.
Attention to details. Time warp escape rooms are often checked with extreme caution, as even a little non-matching element has the potential to distract the players, drastically slowing down the progress for the entire group.
Ready for some quality real-life escape rooms gameplay? Visit us in Seattle: we're already setting up a new challenge just for you!